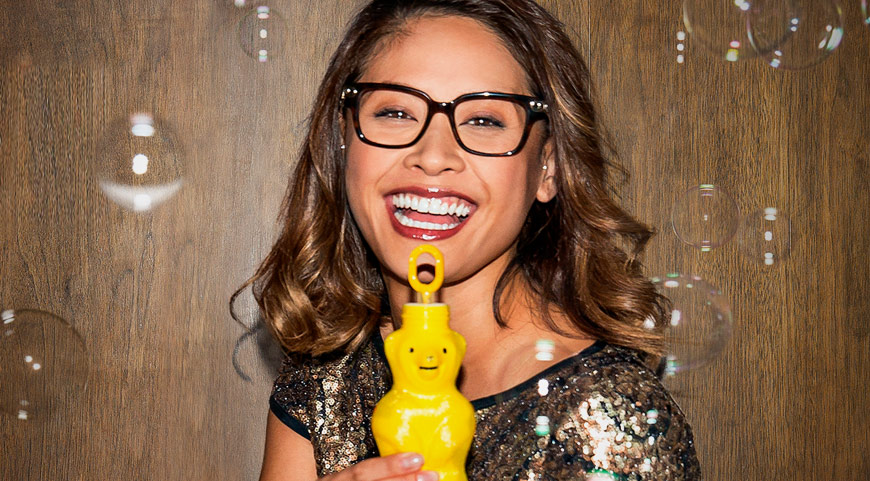 New Year, New Styles For You
Now that it's officially 2018 and you've retired your New Year's Eve party glasses, it's the perfect time to replace them with some fresh new frames. To make it easy on you, we rounded up our favorite styles from round wires to cut out edges and some statement pieces for the risk-takers out there.
With the majority of insurance benefits resetting in January, it couldn't be a better time to buy new glasses. Eyeconic accepts VSP, Metlife, and Cigna insurance in-network (you can easily link your benefits here).
Even if you have a different insurance company, you can fill out an easy form to be reimbursed out-of-network. Not sure what any of that means? We have an article that explains vision insurance benefits to you in layman's terms.
Keep scrolling to see 15 of our favorite frames for 2018 from Calvin Klein, Ferragamo, Chloé and more.

Retro Style Round Glasses
Wireframes are back in style and a celebrity favorite. Contemporary round frames are slightly larger than the 90's version, which makes them flattering on most faces. These thin wire frames are light and less obtrusive, making them an especially great style for those who aren't used to wearing glasses. The best part is that it's a unisex style, whether or not they're listed that way.
The Calvin Klein CK5449 is a vintage inspired wire-rim design that includes a plastic inlay on the front. This allows for a two-tone look and comes in tortoise paired with gold or silver as well as black and silver.
Chloé CE2136 also offers tortoise and gold wire frames with an even thinner frame construction.
The Flexon Edison 600 is a classic unisex round wireframe that comes in bronze, silver, and gold. The lens shape is medium in size if you don't want to commit to the larger rounds that we've been seeing lately.
Looking for round wire-rimmed sunglasses? Nautica's N5120S is a traditional round frame with polarized lenses. The basket weave temples are made of carbon fiber, making these suns comfortable and lightweight for all day wear.
Statement Glasses for 2018

For the adventurous in soul and style, these glasses and sunglasses are sure to be conversation starters.
Gucci's GG0113S sunglasses read "L'Aveugle Par Amour" (meaning blind love). A favorite of both celebrities and fashion bloggers alike, they are not an accessory for shrinking violets. Balancing out the bold front, the sides are much simpler and feature a small Gucci logo along the thin gold temples as well as a small bee on the earpiece.
Chloé CE2698 glasses are made of thick acetate and feature a raised bridge. The exaggerated rounded-square shape looks great on those with a regular to large size face.
Salvatore Ferragamo SF2160 glasses are a modern take on the metal cat eye look. They have standard solid temples but what makes this frame stand out is the multicolored enamel striping on the front.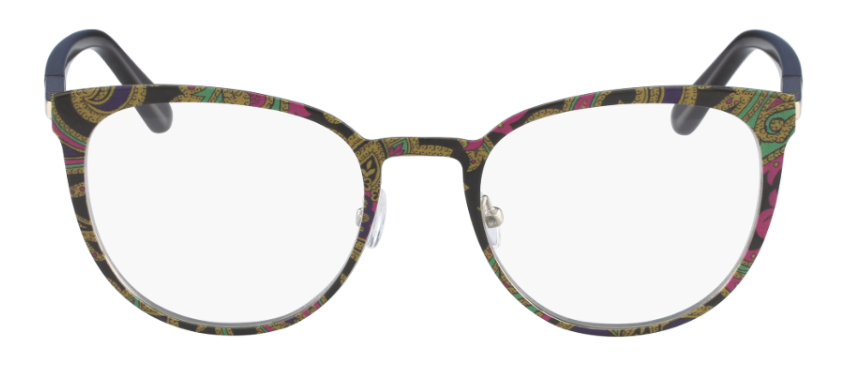 Best known for the use of paisley and other decorative prints, Etro is able to translate daring patterns into sleek and sophisticated clothing and accessories. Etro's ET2115 glasses are no exception. The delicate paisley and bright colors result in a gutsy, yet graceful, style.

Double Bridge Glasses
Who would have thought that the Dwight Schrute look would be so stylish so soon? Well, the time for these glasses to shine has come in 2018. With cutting edge brands like Chloé and Calvin Klein supporting this trend, we're on board. Just don't ask us to wear a polyester suit.
Chloé CE2130 glasses are vintage-inspired but modernized with round rims and dual thin metal temples.
Durable would be the best way to describe the Altair A4008 glasses. Made of titanium, they feature spring hinges and adjustable, replaceable nose pads.
Calvin Klein CK1225S sunglasses aren't expensive, they just look expensive. At just $166 these unisex sunglasses are a steal.
The Autoflex 10 is a retro style for men. Made of Flexon memory metal, they are extra durable and light.
Cutouts
Just when you thought there were full rim frames and semi-rimless, cut outs started appearing seemingly out of nowhere. At times the cut out is on the side, the corners, or even in the frame itself. This is an ultra-modern design element that we can get behind (as long as they don't start cutting out the lenses... we need those).
Thanks to the curved top, Salvatore Ferragamo SF165S sunglasses have the illusion of a cat eye shape even though the lenses are mostly round.
The oversized square SF2157 glasses from Ferragamo include large cut out details with an inner metal rim cradling the lenses. They are the perfect glasses for someone looking for a time-honored look with a modern twist.
Calvin Klein CK2158S sunglasses are an avant-garde version of a classic cat eye. The thin metal cut outs result in a slightly futuristic feel and we like it.
Don't see what you're looking for here? Eyeconic has hundreds of styles to choose from. And don't forget your prescription! Need an updated one? We can connect you with a network of 36k doctors.