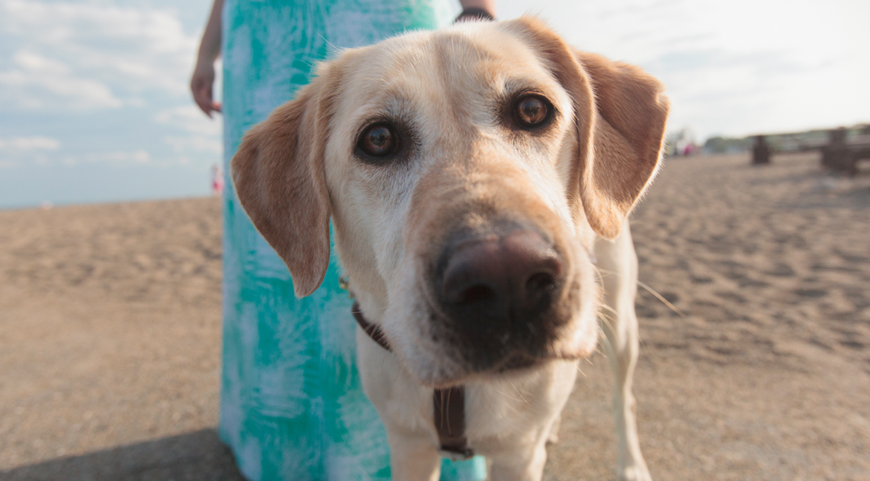 3 Facts About Seeing-Eye Dogs, Our Four-Legged Heroes
3 Facts About Guide Dogs for the Visually Impaired
Each morning visually impaired Americans wake up, get dressed and walk out the door with the help of seeing-eye dogs. The furry partners help restore a sense of independence as they navigate through daily obstacles together.
Since 1906, guide dogs have given freedom to the visually impaired in the US. Here are three things you might not know about seeing-eye dogs:
1. The First American Guide Dog was Buddy
In 1927, a vision-impaired man name of Morris Frank learned that blind World War 1 veterans were were using guide dogs in Germany. Inspired by the hope of leading a more independent life, Morris traveled to Switzerland, where he met the revolutionary dog trainer Dorothy Harrison Eustis. Dorothy eventually sent him home with Buddy, the first American seeing-eye dog. Together, the pair went on to travel across the country and throughout Canada to share their inspiring partnership.
2. Guide Dogs Can Go Off-the-Clock at Home
We're taught that guide dogs are devoted and serious partners to the visually impaired, not to be called out to, pet, or distracted. When they're working, guide dogs seem to be lacking the typical playful disposition of most dogs.
What we don't know is that, much like us, when a service dog goes home and hangs up the harness, they're free to be a regular dog. Much like our pets at home, you might find them kicking back with a bone, cuddling with their human, and soaking up every bit of attention they can get.
It's amazing that these loving, playful animals seamlessly transition from hard working dog to playful pup on a daily basis.
3. The $50,000 Dog
The average guide dog can cost as much as a $50,000. After their selection process, training, and proper assignment, the cost of guide dogs is beyond the budget of most individuals. So how do so many guide dogs go out to those in need?
Sponsored by generous donations, there are many organizations that work with trainers, volunteers, and dogs to give visually impaired individuals a second chance at independence.
Seeing-eye dogs are close to our heart. In fact, we're on a first-name basis with one! Meet one of our own VSP employee and her guide dog, Roxy.
Want to learn more about how you can help match someone with their very own guide dog like Roxy? Check out the organizations below.