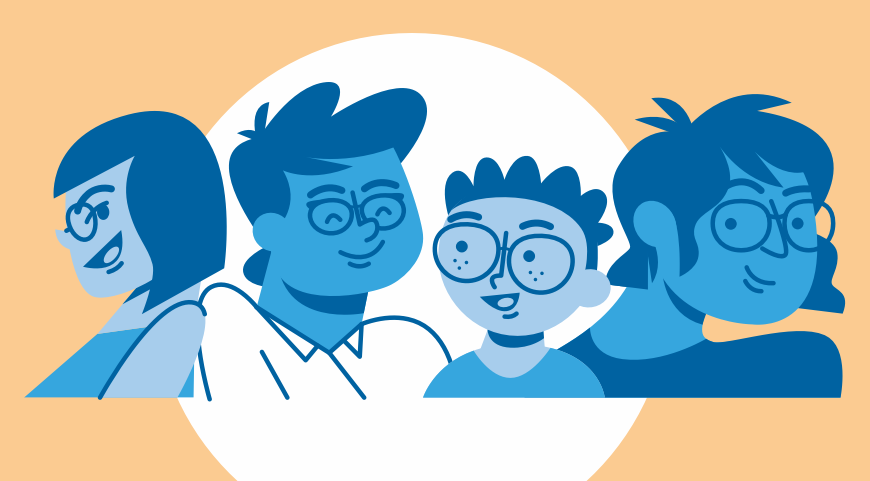 Quick Guide to How Glasses Should Fit Your Face
We all want to see clearly, feel confident, and be comfortable wearing our glasses. Eyeconic optician and in-house guru Mylene says glasses that fit your face will have the following characteristics:
Temples rest on the ears and head without squeezing pressure
Bottom of frames only gently resting on the cheek or not at all
Shouldn't leave a mark or dig into the nose, (this can be adjusted if the glasses have nose pads)
The top of the glasses should follow the line of the brows and eyes should be more centered.
Making sure you have all four can be different from one person to the next so we've pulled together some glasses that fit various types of faces.
Glasses for Big Heads
How do you know if your glasses are too small for your head? Here are some quick tips to see if your glasses are too small:
The arms of your glasses are pressed tightly against your temples.
The bottoms of your lenses rest on your cheeks.
The bridge of your glasses is pinching your nose.
Here's a list of frames that should leave you feeling comfortable without any squeezing or pinching:
Shop Glasses for Big Heads
Here's a quick message from Dr. Askia Saunders on
finding glasses for big heads
.
Glasses for Small Faces
Small faces tend to be narrow in shape/size, meaning they're generally longer than they are wide. We've compiled our
favorite frames for narrow faces
in one easy sort.
Glasses for Low Bridge
If you have a low nose bridge you should be shopping for glasses that extend slightly lower than your standard glasses. This will help your glasses rest comfortably on your face and lower nasal bridge. Here's the
perfect selection of glasses
to find the right fit for you.
Glasses for Kids
Helping your child find a style they'll love that's also comfortable to wear is no easy task. We've compiled pages of
kid's glasses
to look through from the comfort of your own home. Take advantage of our
Virtual Try-on tool
to help get your little ones excited.