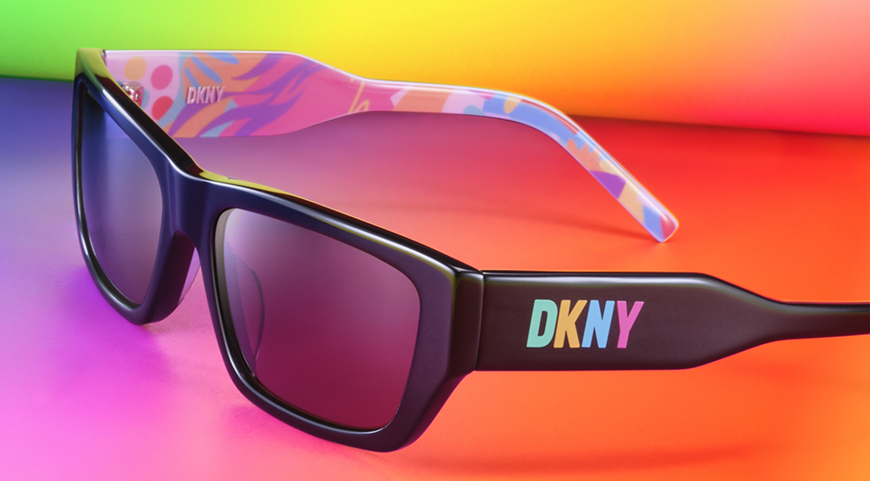 Celebrate Pride This Month with DKNY
The first Pride march took place on June 28, 1970, just a year after the Stonewall Uprising. And while it has been over forty years since that day, Pride Month has remained a steadfast reminder of not only the important victories achieved in the pursuit of a more just and equitable society for people of all genders and sexualities, but also the many hurdles to equality still faced by people in the LGBTQ+ community.

Here at Eyeconic, we believe in a world that celebrates and protects the lives of everyone, which is why this Pride Month we're excited to highlight DKNY's new pride-inspired glasses. For five years, DKNY has partnered with the Hetrick Martin Institute, which provides health screenings, emergency supplies, and resource referrals to over 10,000 homeless youth, along with access to hot meals, food pantries, and job readiness training. Along with making a special donation to HIMI's essential work, DKNY is also launching a new pair of vibrant sunglasses with a rainbow pattern at the temple perfect for Pride season.
The Hetrick Martin Institute
Established in 1979, the Hetrick Martin Institute is the oldest LGBTQ+ youth services organization in the United States. Originally known as the Institute for the Protection of Lesbian and Gay Youth, it was founded by Dr. Emery Hetrick and Dr. Damien Martin as a safe space for LGBTQ+ youth facing homelessness and discrimination. Since then, the HMI has grown to offer a number of essential services to LGBTQ+ youth: from access to mental health support to education and economic empowerment. More than 2,000 young folks receive these services each year, and over 10,000 have benefited from HMI's mental health screenings, emergency supplies, and resource referrals.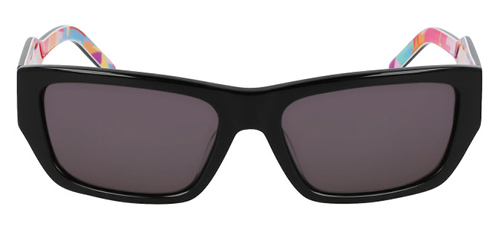 These exclusive new glasses from DKNY pop with the colors of the rainbow. With their sleek and elegant unisex design, made from durable acetate, these glasses are a fantastic accessory for any Pride celebration. Whether you're heading out to hang with friends and loved ones, or just relaxing out in the sun, these sunglasses are a bright, bold companion that can't be ignored.
Shop DKNY DK545S
Shop Eyeconic