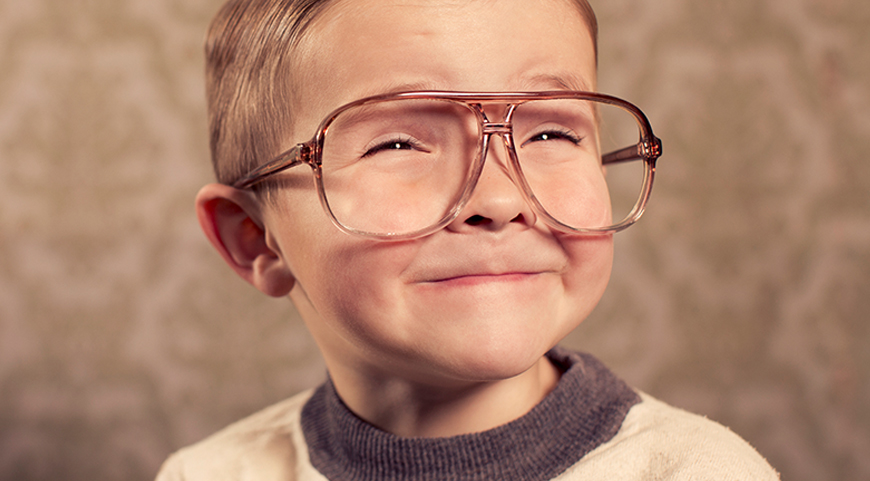 5 Signs You Need New Glasses
Many of us find the perfect pair of eyeglasses and stick with them until.... well, forever, if we can still see with them. But just because you can see out of your glasses doesn't mean they're still doing their job, especially if it's been over two years.

Unlike a pair of pants that don't fit a growing child after a summer, knowing when it's time to update your glasses prescription isn't always obvious. Vision changes may happen slowly, so if you delay your annual trip to the optometrist, you may not notice how bad your vision has gotten.

Waiting until you have a hard time seeing can put undo stress on your eyes. How often should you get new glasses? Optometrists recommend updating your prescription every two years, or earlier, if needed.

But how do you know if you need an updated prescription before your yearly visit? An obvious sign is blurry vision. However, not all signs are obvious, so keep an eye out — pun intended — for these hints that you need new glasses:
You squint.
You partly close your eyes and – voilà! – you can see. When you squint, a small, concentrated amount of light is let into your eyes, resulting in better vision. While that gets the job done temporarily, it shouldn't be happening while you're wearing your glasses.
You get headaches.
The extra work your eyes and brain are performing to make up for your old prescription puts tension on your eye muscles. This can cause headaches and eye strain. If you notice more headaches than usual, it may be time for a visit to your eye doctor.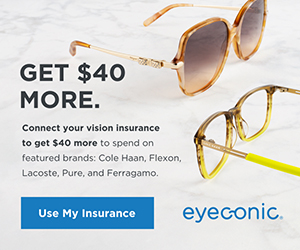 You haven't had new glasses in years.
The American Optometric Association (AOA) recommends scheduling a comprehensive eye exam every two years since eye health is related to age and overall health. Your eye doctor can even detect early signs of heart disease and diabetes.
You see double.
Usually, this occurs when you see two images of one object, this is an indication that your eyes are not working together to see clearly.
Your glasses are scratched or damaged.
Scratched lenses can prevent you from seeing clearly. Scratched lenses can make your vision appear blurry and bent frames can make your glasses sit incorrectly on your face.
Think it might be time to update your prescription? Use our
Find a Doctor
tool to find an eye doctor near you. Or
browse glasses
on Eyeconic.
Find a Doctor
Shop Eyeconic