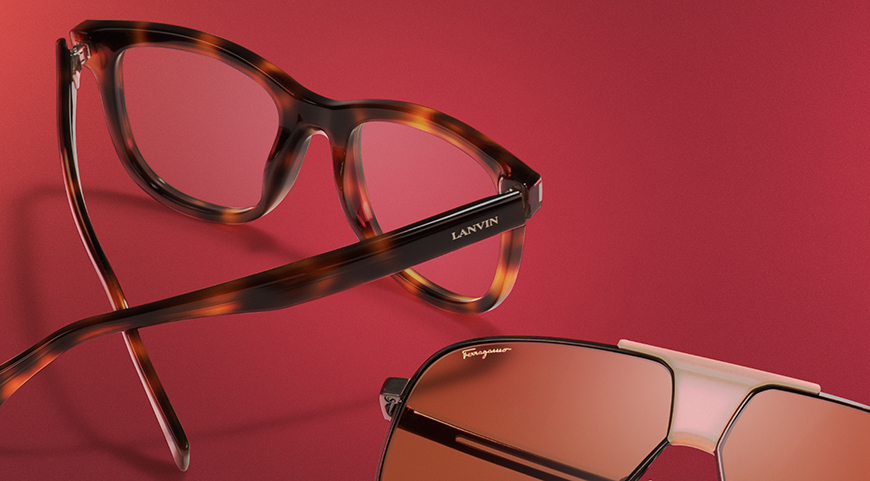 Why Luxury Glasses are Worth the Investment
Luxury can mean many things. For some, the word might bring to mind gleaming yachts anchored off the coast of sun-speckled Greek islands, or a pair of carefully stitched leather gloves from a fancy boutique. For others, luxury might be an experience: a lazy day at the beach, a delicious meal cooked by a talented chef, or even a quiet afternoon at home without the kids.

What most people likely won't think about when they hear the word luxury, though, is a pair of glasses. It's easy to think of a piece of eyewear as a purely functional item—after all, the whole reason we spend the time going to the optometrist and tracking down the perfect pair of frames is usually just because we want to be able to see!

But unlike other functional accessories—like, say, dentures—glasses can easily transcend their more banal function and become one of the most essential, defining elements of your wardrobe. In fact, glasses might just be the most important item in your wardrobe, since you wear them every day.

Still, even knowing all the ways a nice pair of glasses can change their everyday look, many people might wonder what it is about luxury eyewear that makes it so distinct from more conventional eyewear. With so many options available, they might have a hard time understanding how a pair of designer frames could possibly be all that different than something less expensive.

Yet luxury glasses are about more than a brand name. Designer glasses offer a host of benefits—from the materials they're made from to the attention given to their design—that make them an excellent choice for anyone looking to acquire a new pair of stylish frames.

1. Quality Materials
The first, and perhaps most obvious, benefit of wearing luxury glasses is the quality of the materials used to manufacture them. Most luxury brands utilize materials like titanium, acetate, and even hypoallergenic materials. This results in a pair of glasses that are both stylish and long-lasting.

2. Lens options
Many luxury frames offer a plethora of lens options, like anti-reflective coating and polarized lenses. This means glasses that provide better protection against UV rays and increased clarity on sunny days. Sometimes they even come with scratch-resistant lenses—perfect for protecting your fancy new frames.

3. Comfort
Given how much you wear your glasses, it makes sense to invest in the most comfortable frames possible. Luxury frames come equipped with special features like lightweight frames and adjustable nose pads, all of which help reduce discomfort. Many luxury frames are also designed to ergonomically conform to your facial features.

4. Style
There's a reason they're called designer frames. Luxury brands have made a name for themselves on account of their careful attention to detail, and their glasses boast a distinctive look that's sure to help you stand out in a crowd.

Purchasing a pair of luxury frames is an investment: both in your eyesight as well as your sartorial pedigree. Not sure where to start? Take a peek at some of our favorites below.


Lanvin LNV128S Aviators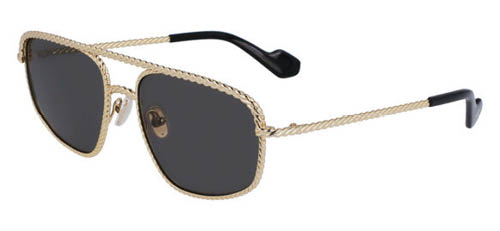 With their coiled gold design, these aviators from Lanvin absolutely scream luxury. A perfect pick if you're looking for a classic style with an opulent designer twist.
Lanvin LNV128S Aviator
Ferragamo SF292S Aviator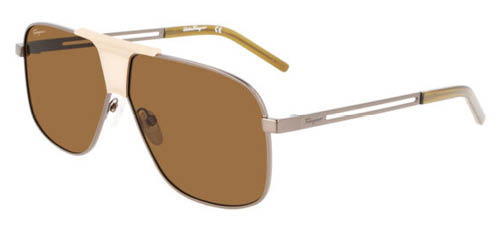 Whether you grab them in sleek, transparent silver or warm gold, these glasses from Ferragamo are a perfect example of what makes luxury eyewear so compelling. The distinctive bridge accent combines with the tinted lenses to create a truly unique design.
Ferragamo SF292S Aviator
Victoria Beckham VB234S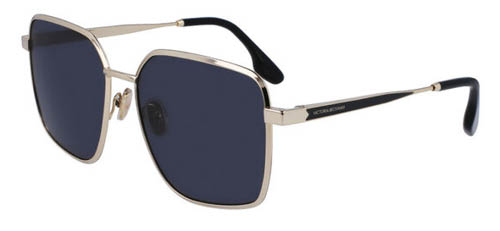 Prefer a splash of color in your frames? These stunning glasses from Victoria Beckham come in a plethora of hues: from a cool, breezy khaki to a fierce, exuberant burgundy.
Victoria Beckham VB234S
Be sure to check out our full list of luxury frames. And don't forget, all purchases with Eyeconic come with free shipping and returns, as well as free frame adjustments, so you can rest easy knowing that your luxury frames will fit perfectly.
SHOP EYECONIC