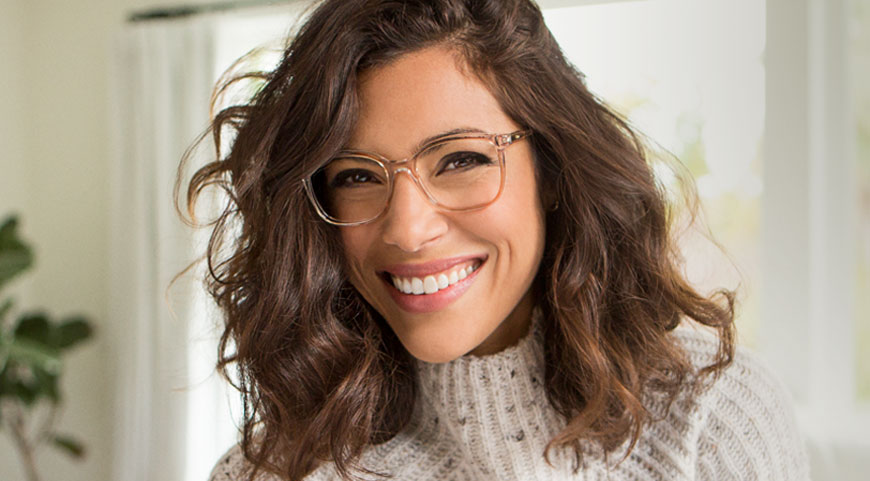 How to Buy Glasses Online with VSP Insurance
Great news! You can use your VSP vision insurance to buy glasses online at Eyeconic. Simply connect your vision benefits directly on Eyeconic and shop in-network—there's no need to submit an out-of-network claim form for reimbursement.
Connecting Your VSP Benefits is Easy
Eyeconic's goal is to make shopping for eyewear online a seamless experience, and one of our first priorities was providing easy access to VSP benefits. Here's how it works:
Head over to our Vision Benefits page and choose "VSP" from the dropdown menu. Click "Connect Now."
Fill in basic information to help us identify you, then click "Look Up Policy."
Choose your name, or the name of your spouse or dependent, to link VSP benefits to Eyeconic.
It's time to start shopping! We'll confirm that your VSP benefits are connected, and you'll see your out-of-pocket cost on every pair.
Shop


VSP Members Get a Discount on Glasses
​Have you already used your VSP vision benefits this year? Don't worry—VSP members save 20% on glasses and sunglasses. How awesome is that? Since Eyeconic's prices include both the cost of frames and prescription lenses, connecting your VSP benefits adds up to serious savings.
Save