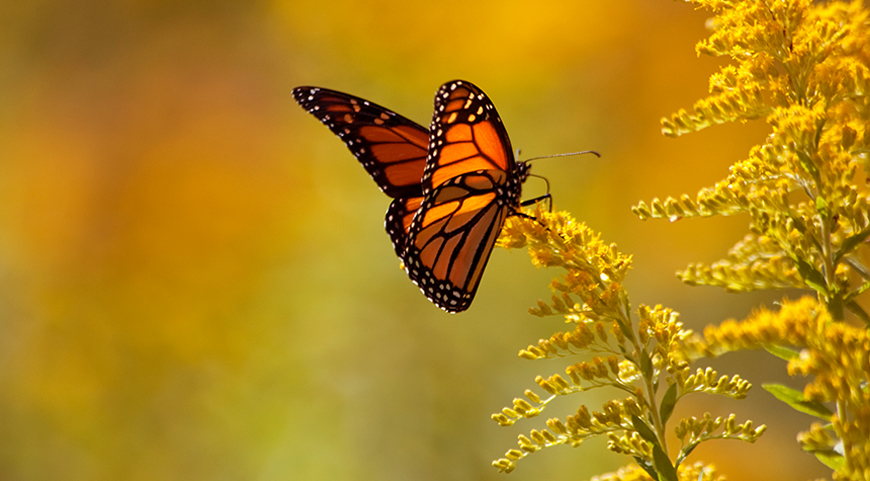 Dry, Red Eyes? Don't Let Allergies Ruin Your Fall Vibes
Dry, Red Eyes? Don't Let Allergies Ruin Your Fall Vibes
Oversized sweaters, colorful tree-lined streets, the crackle of a fire, and our personal favorite…pumpkin flavored everything. There's one part of autumn, though, that puts a major damper on our fall vibes: allergies.
An evening trip to the pumpkin patch can be easily ruined by that annoying hay fever. Contrary to popular belief, hay fever doesn't come from hay (shocking, right?!). It actually comes from ragweed, a pesky plant that can shed billions of pollen particles during the fall months.1
Ragweed is super common, and can really irritate those who are susceptible to allergies, but especially people who wear contacts.
Don't let allergies get the best of you this fall. In order to maximize your autumn enjoyment, follow these simple fall-friendly tips:
1. Keep your eyes hydrated.
Allergies can dry your eyes out, so hydrating them a few times a day with artificial tears will keep them happy and healthy. If you have dust or pollen in your contacts, they can help flush it out and refresh your eyes. Just make sure you purchase eye drops that are contact-friendly!
2. Don't rub your eyes.
Rubbing your eyes may feel like a good idea, but it actually causes the allergens to move around and disperse, irritating your eyes. Sometimes, rubbing your eyes can cause your contacts to fold in half and move around, traveling to parts of your eye where they don't belong. Also, keep in mind that if your hands aren't clean they can cause more bacteria to get inside!
3. Daily disposables…a delightful idea!
Daily disposables are a good option for contact-wearers during the fall season because you don't have to worry about cleaning or soaking them after a long day. You are guaranteed fresh, clean contacts each morning, and can conveniently throw out your used contacts each night.
4. If it's just not working, opt for glasses.
If you ask us, glasses rank high on the fashion fall-o-meter, tying outfits together and radiating some serious autumn awesomeness. Not only do glasses serve as a great vision alternative, but they actually shield out the dust, dirt, and pollen, adding an additional protective barrier for your eyes.
Allergies can be a pain, but they can stress you less if you follow our four-step mantra. So, sit back, take in the fresh fall colors, and enjoy that slice of pumpkin pie á la mode.
If you're interested in switching to daily disposable contacts, search our network of over 40,000 doctors and schedule an appointment today. Check out our favorite fall frames or stock up on your annual supply of contacts at Eyeconic.
------------------------------------------------------------------------------------------
[1] "Ragweed Allergy," http://acaai.org/allergies/types/ragweed-allergy, (August 9, 2017).