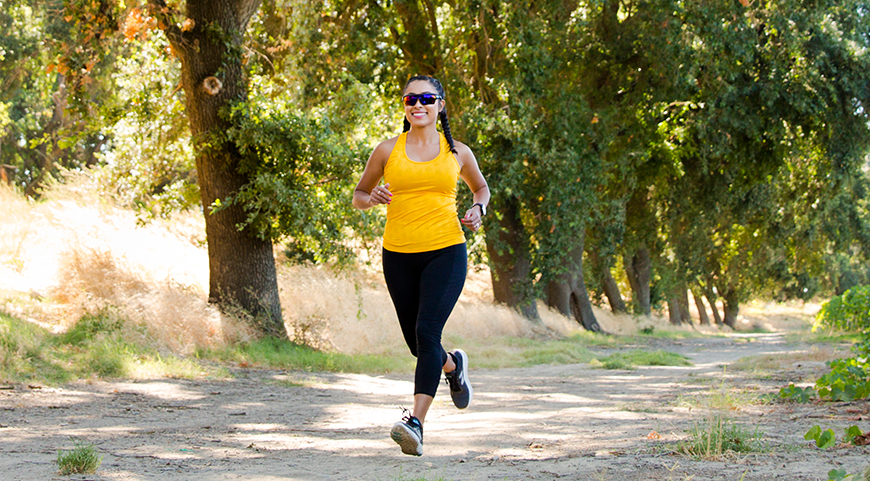 Running Sunglasses You'll Want to Sport All Day Long
Whether you're just starting to run, or a seasoned athlete, investing in a nice pair of frames is essential to outdoor running. Choosing sunglasses can sometimes be tricky, but no need to worry – we've got you covered! We've teamed up with our favorite ultra-runner, and Eyeconic teammate to provide you a list of things to consider while shopping for the perfect eyewear for any distance.

Versatile
When purchasing a great pair of sunglasses for an active lifestyle, you want to be able to wear them during your workout and while out running errands. These versatile frames can quickly become your favorite pair!

Protect Your Eyes
UVA/UVB rays coming from the sun can be harmful to your vision, so it's best get a pair with that protection included. The rays can also reflect off other surfaces like cars and windows.

Sweatproof
There's nothing worse than having to push your sunglasses up over and over during your run. Sometimes running can be a struggle, and your eyewear should not be the reason you aren't comfortably working out. Choosing sunglasses with either rubber nose pads, a self-adjusting nose bridge, or matte frame can help make the best of your workout.

Lightweight
Running gear should always feel light and comfortable. Looking for frames that are slim helps with convenient storage and everyday comfort.
Eyeconic's Top Picks for Active Lifestyles
SHOP NOW