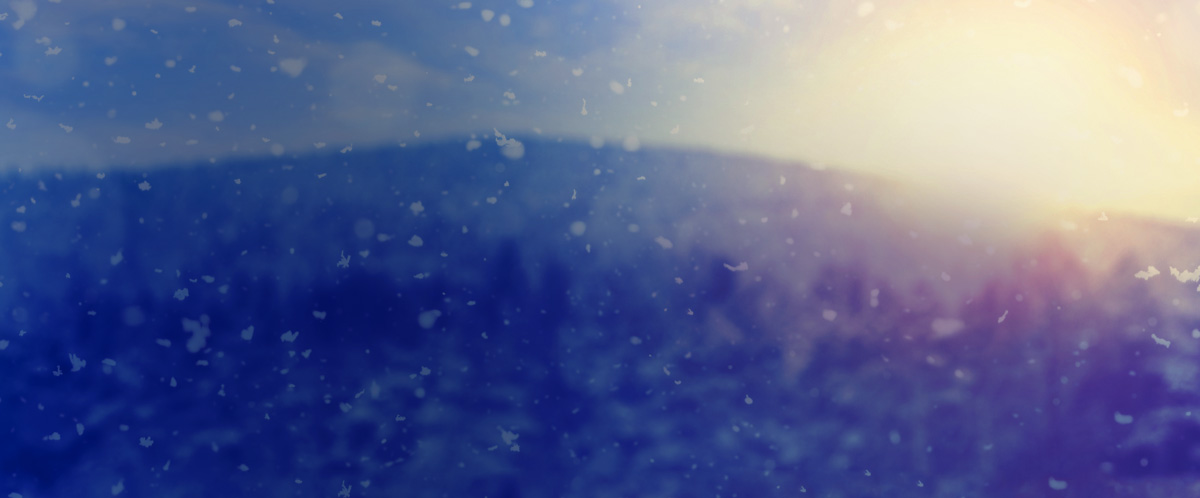 Why Winter Sunglasses are a Must-have Accessory for Healthy Eyes
Snow Kidding!: Winter Sunglasses Protect Your Eyes from UV Rays
Most avid skiers and snowboarders sport serious shades when they hit the slopes. It's not just a fashion statement – ultraviolet rays can damage your eyes any time of year.
We've put together an infographic to help you understand the importance of winterizing your eyes with the latest sunglasses.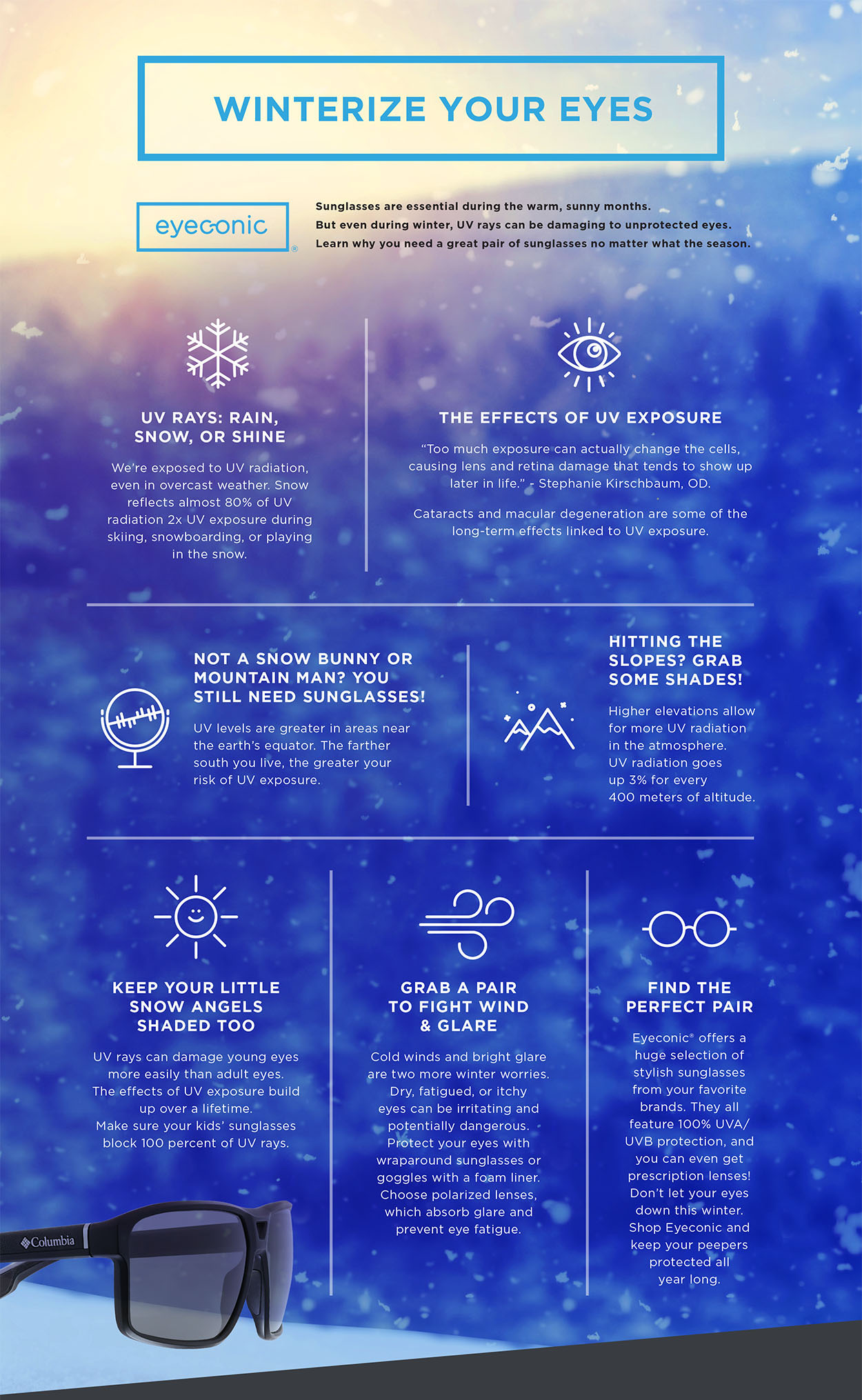 Winter is Tough on Your Eyes
Sun protection may be the last thing on your mind during the winter months. If you live in a cold climate, you probably bundle up from head-to-toe without giving much thought to your eyes.
There are many reasons to don a pair of sunglasses or UV-protective goggles:
Snow reflects 80% of the UV rays it receives from the sun. This is one reason you may find yourself squinting as you walk through your local winter wonderland.
UV radiation increases by 3% for every 400 meters of altitude. Keep this in mind when you head off on your next getaway in the mountains.
Cloudy days don't offer full protection from UV rays. Dreary and overcast outside? Your eyes are still exposed to damage.
Cold air tends to dry-out your eyes, so wraparound sunglasses or goggles can keep you comfortable, too.
How the Sun Damages Your Eyes
Exposure to UV rays contributes to eye conditions like cataracts and macular degeneration. Solar radiation can alter the cells within your eyes, damaging the lens and retina. Don't worry, you can avoid most of this eye trouble by protecting your eyes with UV-blocking sunglasses.
Stylish Ways to Shield Your Eyes
Do those bright yellow shades you wore all summer clash with your winter wardrobe? Hey, Eyeconic has a great selection of sunglasses for both men and women.
All of our sunglasses offer 100% UVA/UVB protection. From aviators to wraparound athletic goggles, we have your eyes covered.
Oh, and don't forget about your little snow angels – we stock a variety of kids sunglasses, too!