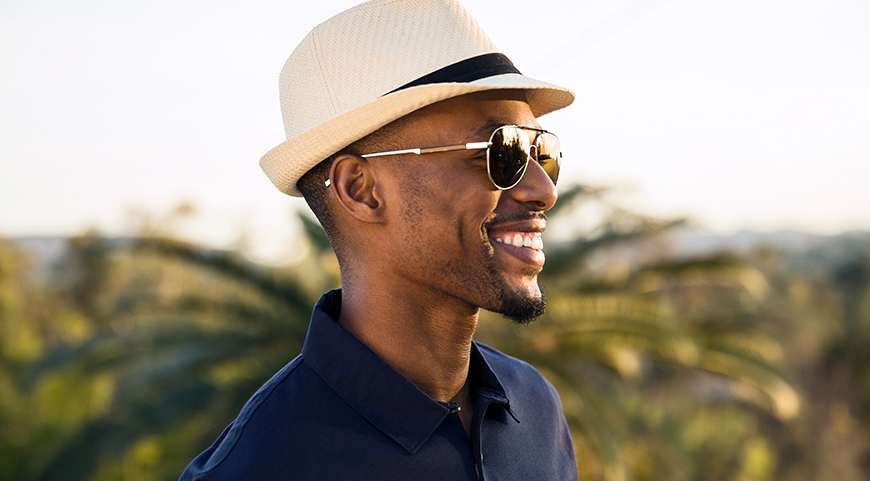 Ultimate Guide to Aviator Sunglasses: Find the Best Aviators for You
Aviator sunglasses are instantly recognizable by their metal frames, large tear-drop lenses, and prominent double-bridge. These iconic shades have the uncanny ability to make almost anyone look like a hot-shot fighter pilot, movie star, or motorcycle cop.

Aviators aren't all glitz, glamour, and fashion, though; they're a practical solution to dealing with harsh sunlight. Read on to learn all you need to know about shopping for the best aviator sunglasses.
Ray-Ban to the Rescue
Aviator sunglasses trace their origins to the 1930s, when Bausch + Lomb's Ray-Ban brand was looking to design shades to solve a common problem experienced by pilots: there was no place to hide from the sun in the cockpit. Glare could interfere with vision and lead to potentially deadly results. Large lenses were the answer and the style was initially adopted by aviators and military men. Aviator sunglasses surged in popularity during World War II and a certain 1980s action movie lit the afterburners. Aviators, also known as pilot sunglasses, are now the go-to frame design for top guns and armchair jet jockeys alike.
How to shop for aviator sunglasses
Ray-Ban pioneered aviator sunglasses, but many eyewear designers sell their own take on the style. Whether you're looking to open your wallet wide or stretch a dollar, there are aviator shades available at a range of price points. Here's a quick rundown of how to find the best aviators for you.
Face Shape
Aviators' distinct tear-drop lenses pair well with square, heart, and oval face shapes. When it comes to sunglasses, you usually want to contrast the frames with the natural angles of your face. That's not to say someone with a round face can't pull off the look, but aviators may accentuate curves.
Frame Materials
The original aviator sunglasses had metal frames. However, you can also find plastic frames that look just as cool and may be more budget-friendly.
Frame Color
Gold is a popular option for aviators, but frames are available in a range of colors. Consider your hair color and wardrobe when shopping for aviator sunglasses.
Tint & Reflectivity
You can choose from aviator sunglasses with tinted or mirror lenses. Very dark or reflective lenses make it difficult for people to see where you're looking, with the latter being a popular choice of police officers.
Lens Enhancements
Lens technology was relatively limited when aviators came on the scene in the 1930s. Today's consumer has a lot of choices, including polarized, anti-reflective, blue light, and photochromic lenses. Make sure that your new aviator sunglasses have lenses that block 100% of UV rays to provide maximum protection for your eyes.
choose lenses
Frequently Asked Questions About Aviator Sunglasses
Buckle your seat belt and direct your attention to the front of the cabin so we can answer some common questions about aviator sunglasses.
How should aviator sunglasses fit?
Aviator sunglasses are supposed to project a cool, relaxed image. In order to pull this off, you want the sunglasses to sit comfortably on your face. The lenses should be large enough to cover your eyebrows, but not so big as to look comical. Aviators have convex lenses (they curve outward) and should not touch your eyelashes. You can preview how you'll look in many aviator sunglasses by using our
Virtual Try-On tool
.
Can women wear aviators?
Absolutely. While classic aviator sunglasses were made famous by men like General Douglas MacArthur, there's nothing to stop a woman from rocking the look.
Are aviator sunglasses in style now?
Yes, aviators have a cool factor that's given them the ability to defy the regular ebb-and-flow of fashion trends.
Can I get prescription aviator sunglasses?
Yes, prescription aviators are available.
Where can I shop for aviator sunglasses online?
Eyeconic carries a diverse selection of
aviator sunglasses for men and women
.
Shop aviators
virtual try on
Popular Brands of Aviator Sunglasses
Here are some notable brands that manufacture aviator sunglasses:
The pioneering brand is still producing aviators. Any other frame design from the 1930s would be considered vintage, but these sunglasses seem as current as ever.

Ray-Ban RB3025 Aviator Sunglasses
shop ray-ban
Cole Haan
No stranger to designing for the modern man, Cole Haan's take on aviators combines the cool aura with a practical price tag.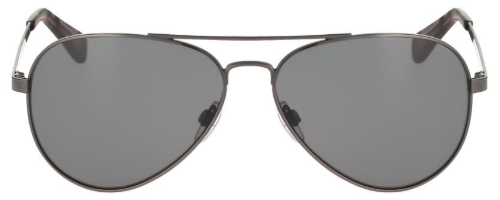 Cole Haan CH6007 Aviator Sunglasses
shop cole haan
Salvatore Ferragamo
The storied label brings a dose of high-fashion to aviators with classic choices like this tortoise/gold design.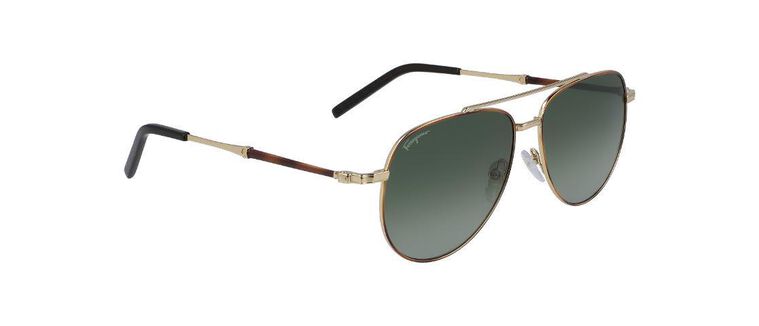 Salvatore Ferragamo SF226S Aviators
Shop Salvatore Ferragamo
Maui Jim
What do you get when you combine the bold style of aviators with an island breeze? Stylish sunglasses from Maui Jim.

Maui Jim Wiki Wiki Aviators
Shop maui jim

Calvin Klein
From traditional takes to unique design choices, Calvin Klein has assembled a diverse line of aviators.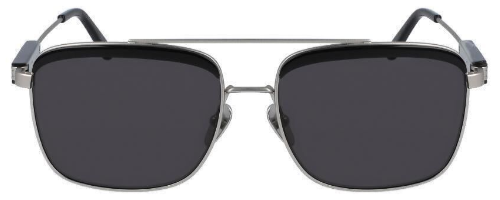 Calvin Klein CK19100S Aviators
Shop Calvin Klein