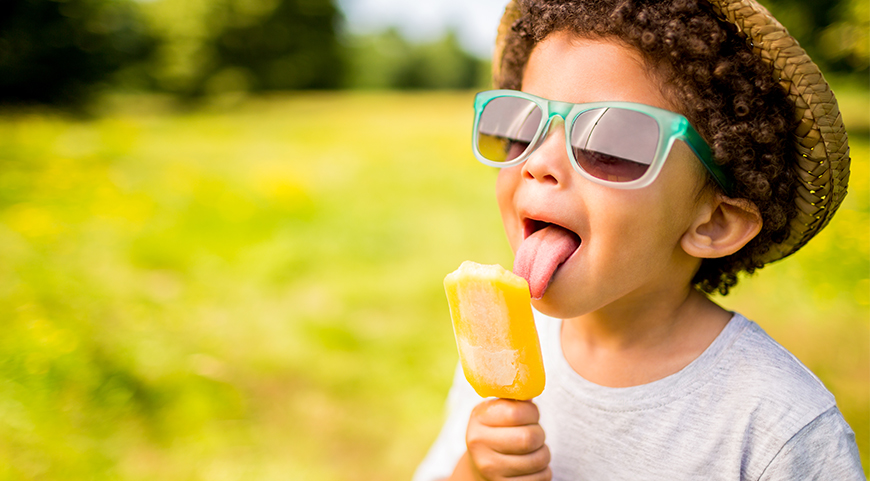 How to Find the Best Kid's Sunglasses for a Safer Summer
Family vacations, ballgames, and trips to the beach offer opportunities to make summertime memories. Unfortunately, they also expose kid's eyes to harmful ultraviolet rays that can cause discomfort and put them at higher risk for developing vision problems later in life. That's why a pair of children's sunglasses should be a part of their summer wardrobe. Here's what you need to know about finding the best sunglasses for your son or daughter.
Blocking UV Rays: Not All Lenses are Created Equal
You probably already know that the sun's ultraviolet rays are the main culprit behind skin cancer, but they're also blamed for causing cataracts, growths on the eyes, and other vision problems. Without UV-blocking sunglasses, our eyes are fully exposed to these high-energy rays. If there's one piece of advice you take away from this article, remember: only buy sunglasses with lenses that provide 100% UV protection.
Many people assume that darker lenses mean more protection, but a lens's ability to filter UV rays has nothing to do with tint or color. No matter where you end up buying sunglasses for your kids, make sure they have UV-blocking lenses.
Consider Photochromic Lenses
Adaptive lenses contain molecules that react to natural light, darkening outdoors and clearing inside.
Photochromic lenses
can be a smart upgrade for your kid's prescription glasses, since they do double-duty and give them one less thing to keep track of. Young kids are especially prone to losing eyewear at school or camp, so combining the best of regular glasses and sunglasses is a win-win.
Polarized Sunglasses for Kids
Sunglasses only provide protection when your child wears them. A comfortable fit can go a long way towards convincing them to keep shades close at hand. Just as with regular prescription glasses, it's important to know three measurements when shopping for kid's sunglasses:
Lens Width
Bridge Distance
Temple Length
If your child already has a pair of prescription glasses, you're in luck! There should be three numbers on one of the temples; each of these corresponds to the measurements above, in that order. When shopping for kid's sunglasses, look for frames of the same size to ensure a comfortable fit.
Need to get their measurements taken? Visit your
local eye doctor
.
Find a Doctor
How to Convince Kids to Wear Sunglasses
There are several ways to encourage kids to be more enthusiastic about sunglasses, but your best bet may be the "cool" factor.
Shop for kid's sunglasses
together and try to get their favorite frames. If they're proud of the new sunglasses they'll want to show them off. Image isn't everything, but with kids, you learn to pick your battles!
Mom and dad should be wearing sunglasses, too! Modeling this behavior can convince kids that wearing sunglasses is an important part of living a healthy life.
Shop kid's suns