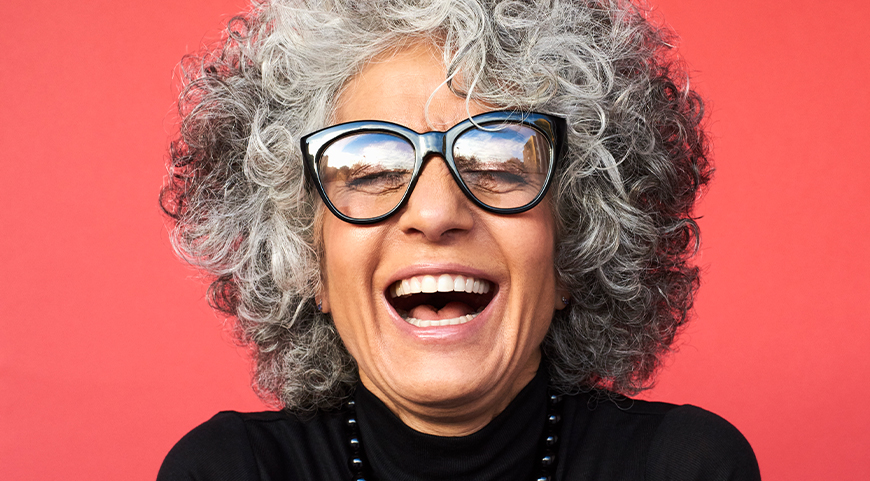 How to Find the Right Glasses for Grey Hair
Grey hair is a fact of life for many people. While most often associated with age, plenty of men and women go prematurely grey (let's be honest, it always feels too early!). It's not all bad news, though. Grey hair can make you look distinguished or scholarly. There's another benefit to going grey: you can wear almost any color eyeglass frames you want!

Why does grey hair afford you this freedom of style? Simply put, it doesn't clash with most colors and patterns on frames. Read on to learn why grey hair can be an asset when shopping for new glasses.
Grey Hair and Dark Frames
Opposites attract! Grey hair with darker frames offers a nice contrast, regardless of whether you choose black, burgundy, blue, or purple. You can have a lot of fun here, especially if your original hair color prevented you from wearing warmer tones in the past. One word of caution: brown frames aren't always the best look for someone with grey hair as they fail to bring much color to the table.
You can narrow things down further by considering your face shape and what you want your glasses to say about your personality. Round frames are a nice choice for people with square or rectangle face shapes and tend to suggest a more classic or conservative style. Cat-eye glasses are considered retro but have been enjoying something of a renaissance, so you can have it both ways!
Grey Hair and Light Frames
There's something to be said for keeping things light. Pastel frames or subtle, airy blues and pinks work with grey hair. A bit self-conscious about your age? Lighter colors can blend perfectly with a young-at-heart attitude or artistic personality. You can even go with transparent frames, though you're missing out on a great chance to add some color to your look. Silver or rimless glasses can be problematic as they emphasize the grey tone, so be careful if you're considering those styles.

When shopping for glasses, it can also help to consider your daily wardrobe. How do the different frame colors work with what you already have going on?
Salt-and-Pepper or Thinning Grey Hair
Saying someone has "grey hair" is a bit of an oversimplification. Plenty of us have a salt-and-pepper coloration or noticeable thinning along with grey hair. The good news is that these variations don't really affect your choice of frame colors. In fact, spritzes of black or dark grey here and there can work well with tortoise shell or two-tone frames.
If your hair has begun to thin—a problem for many young people, too—keep in mind that your frames may appear more noticeable than if you had a luscious mane. Eyeconic has a very handy
Virtual Try-On tool
that let's you preview what you'd look like in many of our frames using your webcam. Keep an eye out for the "Virtually Try On" button as you browse glasses on the site.
Our Favorite Glasses for Grey Hair
We encourage you to spend time exploring Eyeconic while shopping for
new glasses
. To help you get started, here are several of our favorite frames for people with grey hair:
Anne Klein AK5058 Glasses (Women)
Anne Klein has always been a reliable source of high-quality chic frames. The tortoise shell option would look fantastic on someone with grey hair.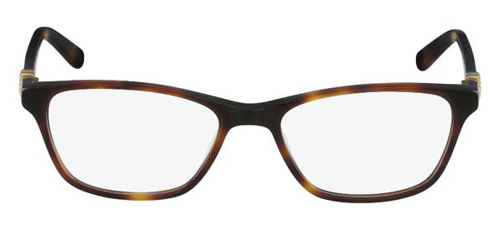 Shop Now

Lacoste L2741 Glasses (Men)
We like these Lacoste frames in black or green, two darker tones that will work well with lighter hair.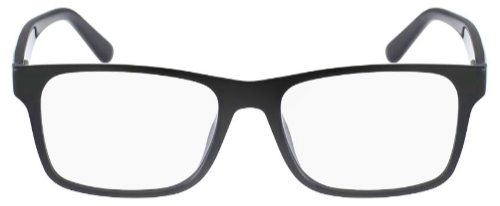 Shop Now

Ferragamo SF2901 Glasses (Unisex)
Take advantage of the flexibility that comes with grey hair by donning this stylish pair of brick red frames from Ferragamo.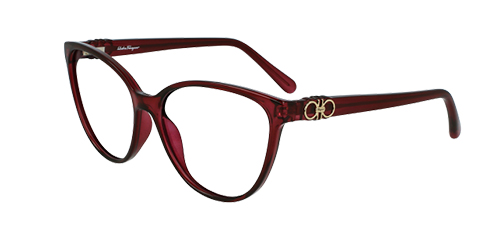 Shop Now
Why shop on Eyeconic?
VSP members save 20% on eyewear out of pocket
, and free shipping and returns, always.
Need to replenish your supply of contact lenses? Add a year's supply to your cart to save up to $120.

use my insurance
see more offers