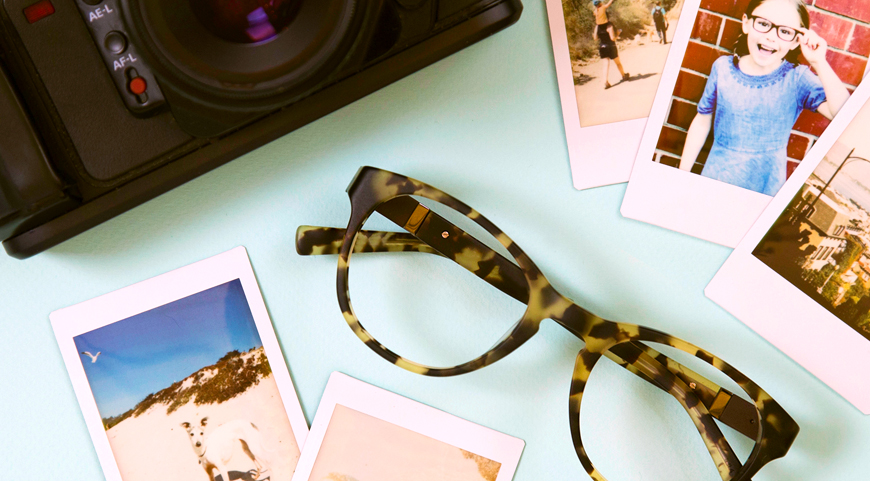 10 Brilliant Packing Hacks for All Bags
Everyone has baggage....if you're traveling, of course. Whether you're going on a month-long backpacking trip through Europe or a weekend trip to your nearest beach, having a packing strategy is a must.
Packing for your trip may not be the most fun part of travel prep, but it is important. Do you bring half your closet to be ready for anything? Where do you pack those suede shoes so they don't get dirty? How do you pack your favorite shades or glasses so they won't break? So many questions and limited space can get your trip off to an overwhelming start. But don't worry, we've put together a list of tips to make packing a breeze.
Roll your clothes instead of folding them. It gives you more room to bring some extra items or even help a friend out if they can't fit everything into their bag.

Mark your bag as fragile if you're flying. This way your bag will be handled with care and be kept on top so it will be the first to be released. Your ride home will thank you for that one.

Pack all your heavier items near the bottom of your bag. The weight distribution is great for all bags, but especially helps your suitcase roll easier.

Got extra plastic bags or shower caps? Put shoes in there to keep everything else in your bag clean. Bonus hack: to be a space saving aficionado, store small things like socks, underwear, and eyewear — sunglasses, eye glasses, or contacts — in your shoes for extra protection.

Before putting your favorite pair of shades or glasses in a shoe, make sure they are in a hard case so they are less likely to break if crushed.

Bring an eyewear repair kit and lens cloth. Bonus hack: the cloth is a great camera lens cleaner.

Bring an extra pair of glasses and shades. Nothing puts a damper on a trip more than not being able to see! Don't have an extra pair? We can help you find glasses and sunglasses.

Stop liquids from spilling on everything in your bag by unscrewing the product's lid, placing a small square of plastic wrap on top, and screwing the lid back on. Even if the lid opens, the product will stay put.

Pack a bag for dirty laundry! This way you don't have to guess what's dirty. The bag also makes laundry when you get home way quicker – just put the clothes in the washer and go!

Use a practical bag with unique details. You can always buy a brightly colored luggage tag to help you better identify your bag at baggage claim.