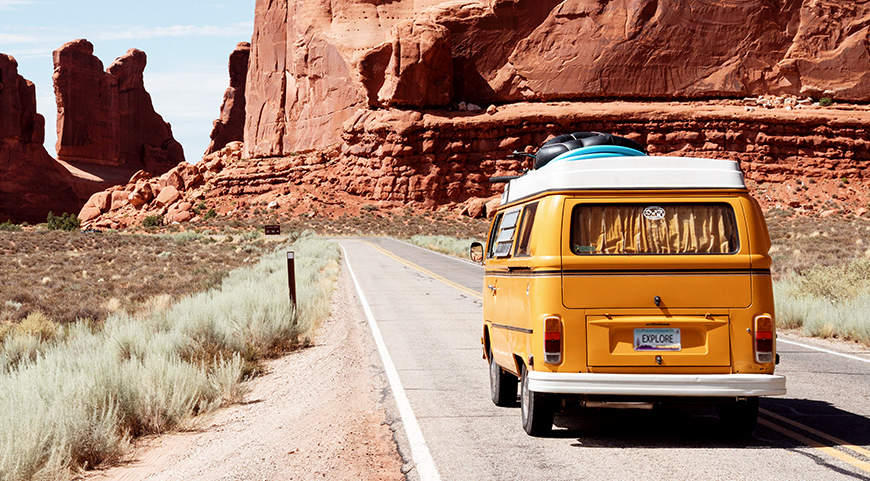 The #vanlife Takes #framethatview to Another Level
Here at Eyeconic, we believe strongly in taking time out to decompress and appreciate the beauty that surrounds you. Whether it's a colorful sunset over the sea or an amazing piece of street art, we encourage everyone to share beauty on social media by using #framethatview.
Well, there is a group of people who take that idea a step beyond and they have their own hashtag - #vanlife. They're willing to give up dinner parties and a hot shower for the freedom to pick up and leave on a whim and keep monthly payments to a minimum.
The appeal of this minimalistic lifestyle is the result of ballooning average student loan debt and living through The Great Recession. While previous generations would shrug off van life as hippie nonsense, it's now a lifestyle favored by digital nomads – well-educated professionals who are able to work remotely.
While living in a van has its obvious downsides, a quick Google image search shows covet-worthy images of converted vans and next-level vistas. There are even Youtube channels and books dedicated to the lifestyle. It's enough to make you stay up all night fantasizing about selling everything and moving into a 14' Sprinter (trust us, we went down that rabbit hole).
So, in the spirit of #framethatview and #vanlife, here are our 9 top stateside stops we'd make if we had a home-on-wheels:
1. The Grand Canyon – As one of the world's seven natural wonders, with a width of 18 miles and a depth of 6,093 feet, these views can't be beat.
2. The Adirondack Mountains - Located in Upstate New York, the Adirondacks span over six million acres and are home to over 100 towns where you can swim in crystal clear lakes, hike, camp, and participate in winter sports.
3. Big Sur – There are few roads more picturesque than CA State Route 1. After navigating the twists and turns, you'll arrive in Big Sur which offers stunning ocean views, top notch camping, and numerous state parks.
4. Yellowstone National Park - Ever a trendsetter, Yellowstone was the world's first national park. It spans 3 states and is larger than Rhode Island and Delaware combined. It's also home to Old Faithful, the Grand Prismatic Spring and many bucket-list sites to see.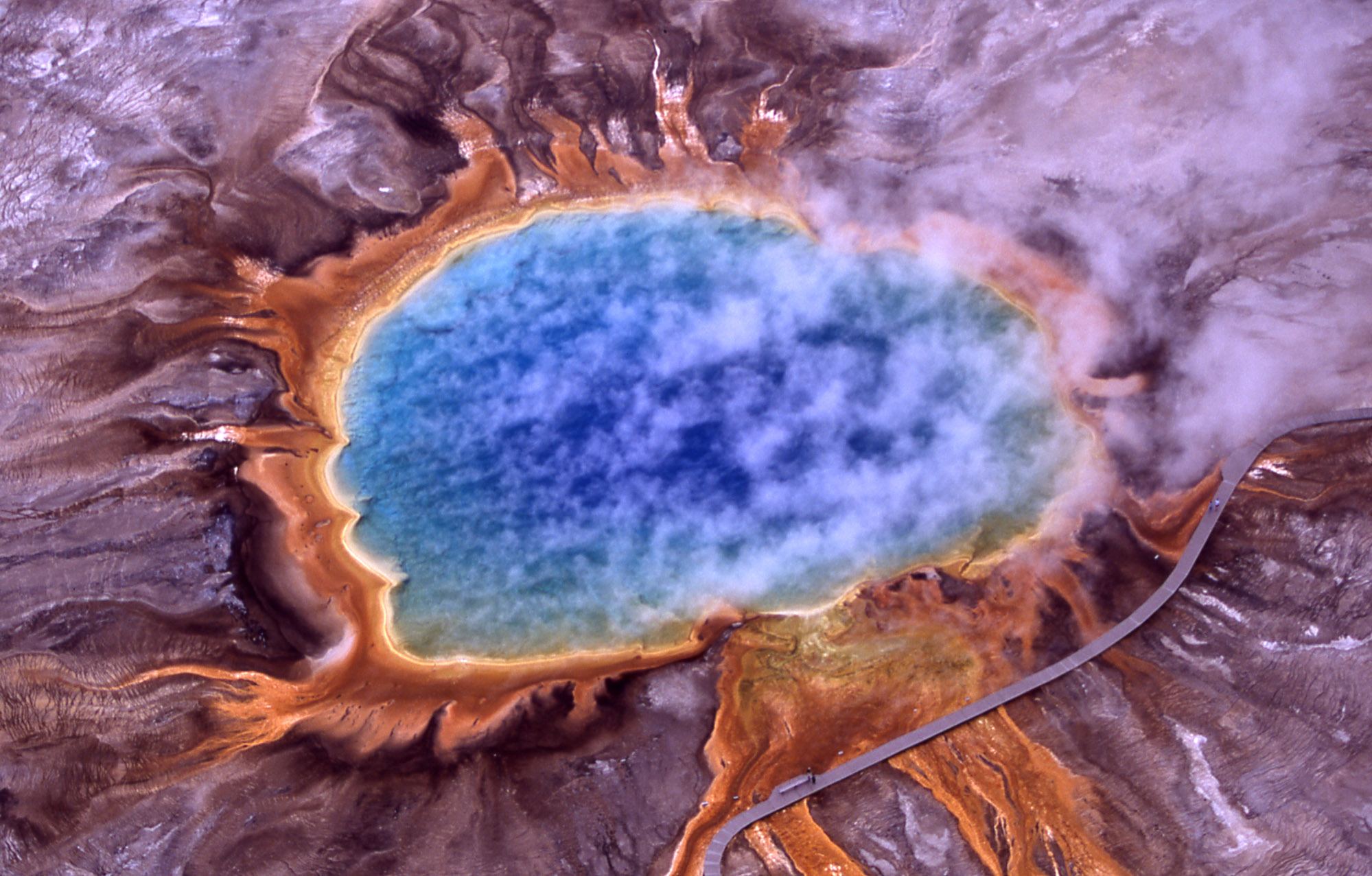 5. Badlands National Park - If you're looking for an other-worldly view, Badlands National Park in South Dakota offers unending rock formations and the largest mixed prairie in the United States.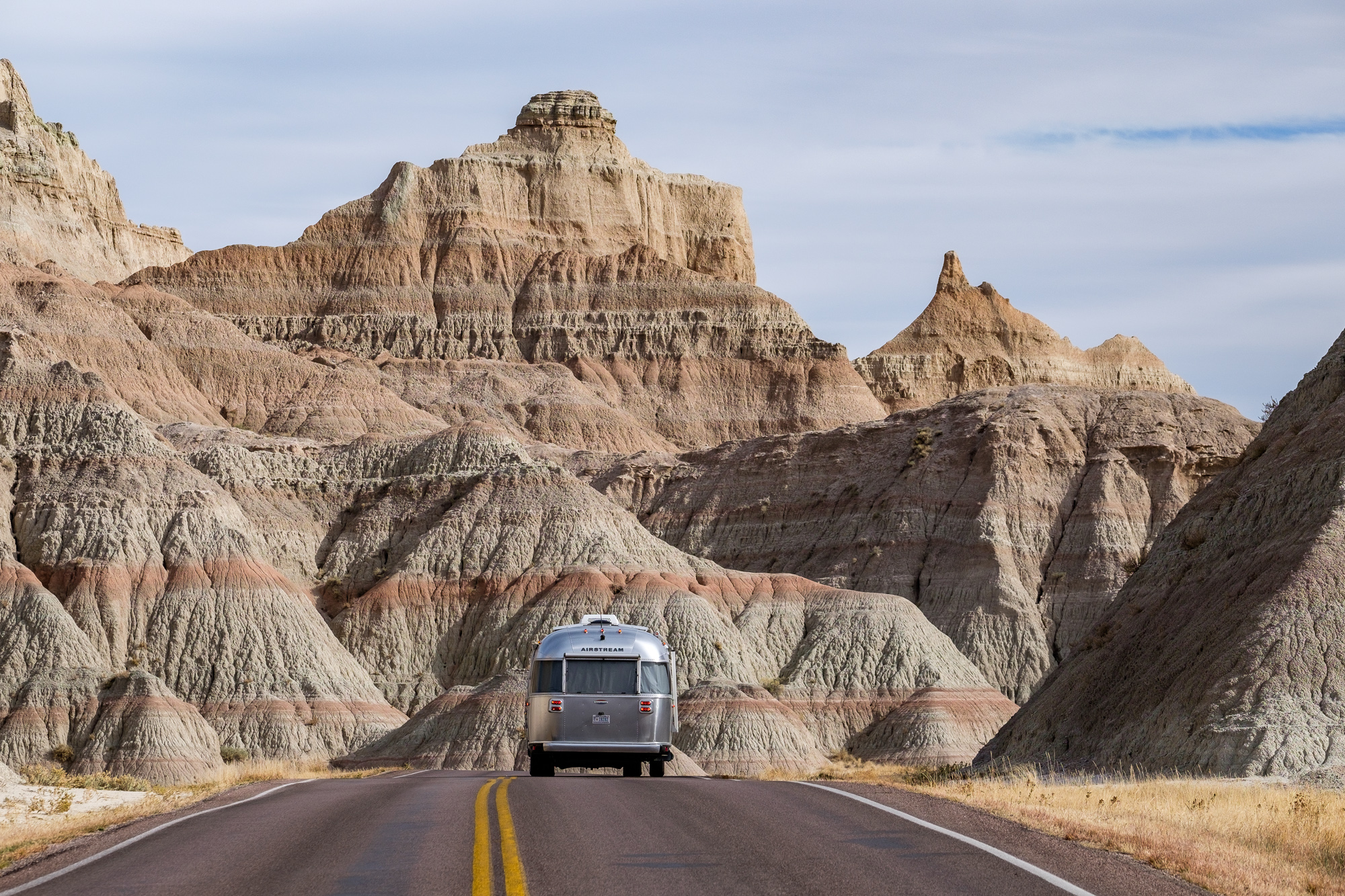 6. Zion National Park - Located in Utah, Zion is perhaps one of the most recognizable national parks. Its distinctive red cliffs divided by the Virgin River offer unbelievable vistas. The Narrows is one of the most interesting hikes as roughly two-thirds of the trail requires hikers to walk through the water of the Virgin River, at the base of a canyon.
7. Oneonta Gorge, Oregon - Oneonta Gorge Trail is a short (1 mi round trip), water-covered trail that leads down to Oneonta Falls. The water is cold but the waterfall at the end is totally worth the trek.
8. Hamilton Pool, Dripping Springs, TX - A short 45-min drive from Austin, Hamilton Pool is a sight to behold. It was created when the dome of an underground river collapsed. What remains is a waterfall that spills into a swimming hole that is surrounded by limestone walls and stalactites. It's so popular that the summer crowds have to be restricted.
9. The Wave, Arizona - The Wave is a sandstone rock formation made originally from erosion caused by water and then wind. It's found in Coconino County, AZ, but due to the delicate nature of the rock, you'll need to win one of ten daily passes drawn by a lottery system.
Sources:
https://en.wikipedia.org/wiki/The_Wave,_Arizona
https://en.wikipedia.org/wiki/Hamilton_Pool_Preserve
https://www.theoutbound.com/oregon/hiking/hiking-oneonta-gorge
https://visitbigskymt.com/fun-facts-about-yellowstone-national-park/