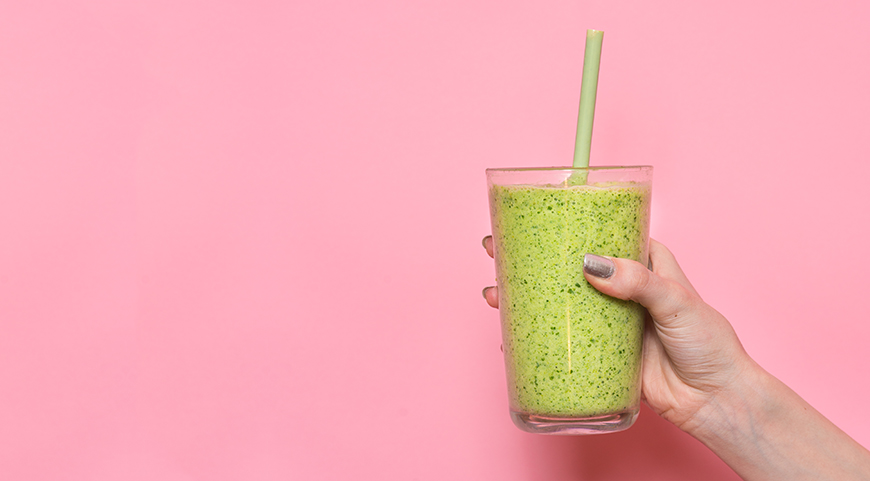 3 Smoothie Recipes Your Eyes (and Mouth) Will Love
Smoothies are a great way to pack in nutrition. You can hide all kinds of virtuous ingredients in a smooth, creamy drink that tastes more delicious than it has any business to.
And even though smoothie season has officially ended, we don't see any reason not to keep blending our cool treats for breakfast or a post-workout delight. So, we're sharing some of our favorite eye-healthy treats in smoothie form.
1. Pumpkin Pie Green Smoothie.
This one is still seasonally appropriate, so we're all about it. Pumpkin is a great source of Vitamin A, which supports the health of your corneas. Plus, the greens in the smoothie provide zinc, which helps your body properly utilize the Vitamin A from the pumpkins. It's basically a match made in smoothie heaven. Did we mention this smoothie tastes like pumpkin pie?
This smoothie proves that caring for your eyes can be delicious. The blueberries and peaches in this smoothie are a great source of Vitamins C and E. These powerful antioxidants help prevent damage to your eyes that can lead to Age-related Macular Degeneration.
As an added bonus, this smoothie also has flaxseeds, which is an A+ source of omega 3 fatty acids. Omega 3s are great for eyes because they can prevent dry eye and glaucoma by regulating fluid retention and normalizing eye pressure.
We're based out of California and there's nothing more Californian than putting avocado on everything. And why wouldn't we? Avos are a great source of lutein, the nutrient essential for the development and protection of our healthy eyesight. They also add a smooth, creamy texture to this fruit smoothie.
And we're not even done telling you all the great things about this smoothie. Mangoes add a sweet and tangy flavor for a Vitamin A-enriching bonus. Oh, and if you add soaked chia seeds, you'll get even more omega-3s!
While nutrient-dense food (like these smoothies) can be a powerful way to tackle preventative care, make sure you're still visiting your eye doctor once a year. Your eye doctor would be one of the first to detect early signs of some serious signs of illness, like heart disease and diabetes.
Need an eye doctor? Check out our Find a Doctor tool to make an appointment with an excellent eye doctor today.
Find a Doctor