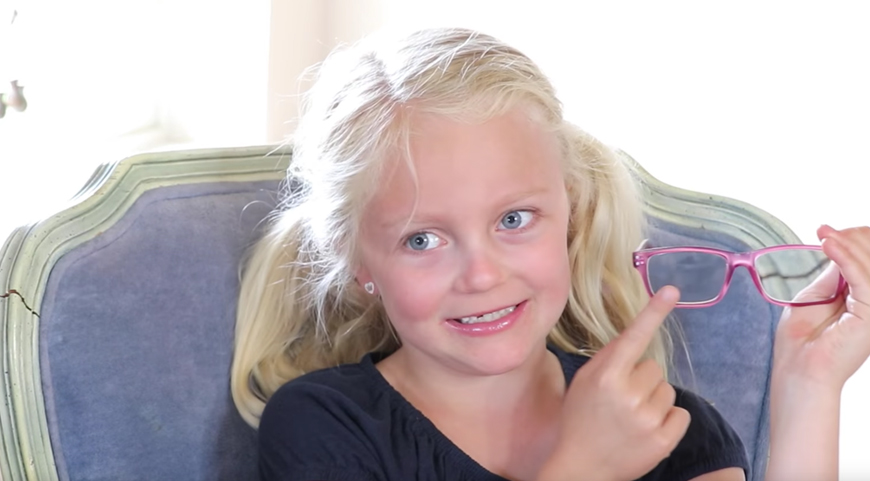 What kids think: GLASSES
Shopping for glasses online is a lot more fun when you can try them on – just ask the kids in this video. Home try-on is great, but it can take weeks to ship back and forth only to wait for your glasses once you decide. That's why Eyeconic offers the Virtual Try-On Tool. Shop for your favorite frames, try on hundreds of options immediately, and place your order all in a matter of minutes! How's that for instant gratification?

The epoddle video below shows cute kids talking about glasses AND virtually trying them on - what's not to like? Learn all about eyesight essentials, like what number is considered perfect vision. Spoiler alert: "X."

Some of the burning questions answered in this video:
What are glasses?
How does someone put in contacts?
What number is considered perfect vision?
What is the one thing you can never do to a guy wearing glasses?
Where do you have to go if you want to try on a new pair of glasses?
Do you want to try on some glasses?
Shopping for glasses should be as quick and fun as this video. That's why Eyeconic offers Virtual Try-On, free shipping, and free returns, all with the goal of making sure you look great and feel confident in your new glasses.

Want to see more from epoddle? See the whole channel on YouTube!
Shop Glasses
Shop Contacts