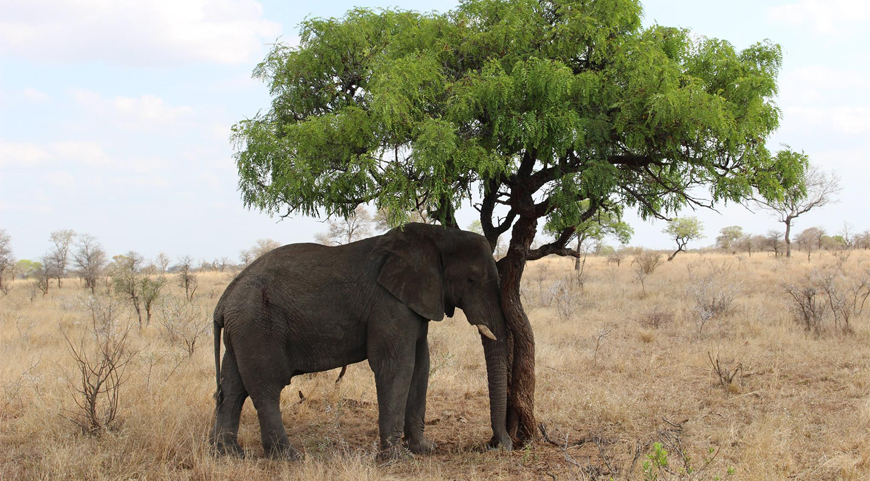 World Tourism Day: 6 trips that took our team around the world and taught them about sustainability
Every year on September 27th, since 1980, the United Nations World Tourism Organization has celebrated global tourism and the positive influence it has worldwide. This year, the Eyeconic team is looking back on our favorite trips that brought us closer to understanding the importance of sustainability.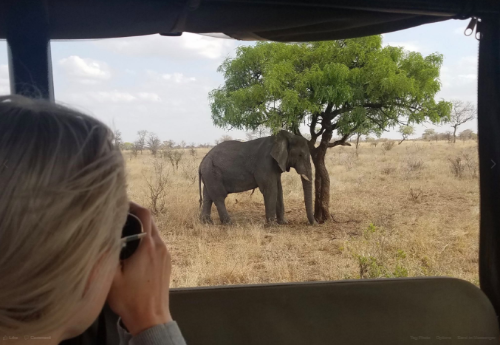 South Africa | Leila
In September 2017 I visited Kruger National Park in South Africa for a safari. The world's oldest and biggest national park, it was opened in 1898 and is now the size of Wales. To be honest, there were other parts of the trip that I expected to enjoy more, like Zanzibar. But on the safari, I was completely blown away by the sheer number of animals that we could see mere yards from our Jeep and it was by far the highlight of my 2-week trip to South Africa and Tanzania. It was so beautiful.
We saw the Big Five (elephant, lion, leopard, cape buffalo, and rhino) along with countless other animals, some of them endangered species. When we saw a rhino a great distance away, our guide told us that it would be the only one we would see that day and that we were lucky to have seen one. The issue of poaching is still rampant since rhino tusks are worth $3,000 per pound on the black market and the average rhino horn weighs 6-8 pounds. That is an incredible sum of money for a poacher who lives without running water or electricity.
Because of that, specially trained poachers use many kinds of military tactics to kill the rhinos for their horns. They are usually hired by people with access to weapons and special equipment. Some are even dropped in by helicopters at night. From 2008-2016, over 6,000 rhinos were poached, mainly in South Africa. To combat poachers, Kruger's national anti-poaching unit is made up of 650 game rangers as well as a K9 unit.
Traveling to South Africa and going on safaris also helps with conservation, in a very small way. It supports the local economy and provides jobs, which theoretically reduces the need for poaching and provides money to support and expand the park itself. While I can hardly say that my trip played a big role in conservation, it certainly opened my eyes to the need and was a magical experience that I'm always happy to share with others.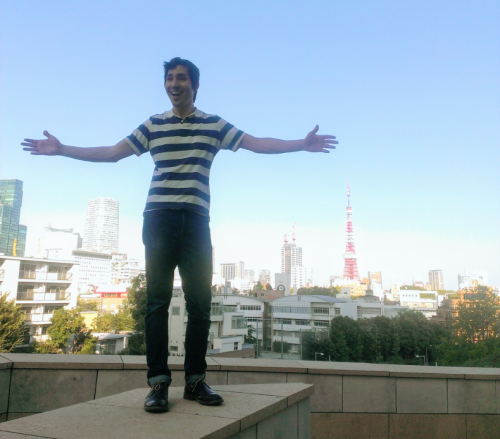 Japan | Sam
What did you love about your tip?
From Tokyo to Osaka, I felt like I was living the dream of visiting a parallel universe. Full of amazing culture, technology, fashion, temples, parks, forests — and all the amazing people. I shouldn't have offered to write about Japan, because now I just want to go back.
Any fun stories?
Walked up to a bar called Lock Up. Knocked on door. A little panel (eye level) opened up and a person asked for the password. I gave the password. They opened up the door and cuffed me and walked me and my friends down a stairwell into our own prison cell, featuring "make it yourself" cocktails and drink concoctions — think of your high school chemistry set. 10/10 would get locked up again.
What did Japan teach you about sustainability?
The Japanese culture is based on respect and cleanliness. Everyone carries their garbage until they find a bin. The homeless sweep up after themselves before they move on. I really learned to behave myself better after my 6 (cough) trips there.
What recommendations can you offer?
GO TO JAPAN. Like, do it right now. Stop reading this. Go and book your tickets now. You can thank me later.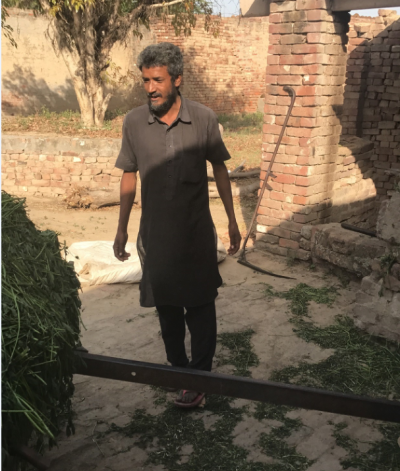 India | Tej
Last year I traveled to India and spent a week in a village about 30 minutes outside of Amritsar, Punjab. In the villages most people work hard in the fields as farmers and live simple and peaceful lives. Many grow their own food and drink milk from their own cows.
What I loved?
I loved to see how happy and content everyone was.
What do I recommend?
I recommend when visiting India, go outside the main tourist locations and explore more of the country and meet the locals.
What did it teach me about sustainability?
Seeing locals grow their own food motivated me to grow more of my own food.
Picture:
This is Deba, preparing feed for his cattle.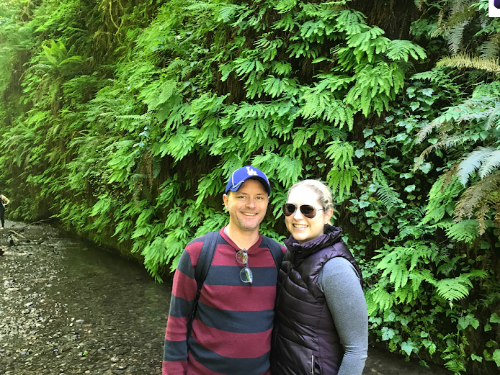 Humboldt, California | Allison
This year my boyfriend and I went to Humboldt County for a nature break. We try to plan at least a short trip every few months just to get out of the city and explore something new and green. While we were there, we saw ancient trees, rocky beaches, rugged coastlines, and gorgeous greenery.
Probably the most memorable spot we visited was Fern Canyon (you might recognize it from
Jurassic Park
and
Star Wars
). When you enter it, you're surrounded on both sides by the lush, green walls of the canyon. It's otherworldly.
Traveling to new places, even if it's not far away, reminds me how important it is to work to preserve our parks, oceans, and natural wonders. When you're face-to-face with natural beauty, it's hard to feel agnostic to the issue of sustainability. I hope future generations will be able to enjoy Fern Canyon as much as we did that day.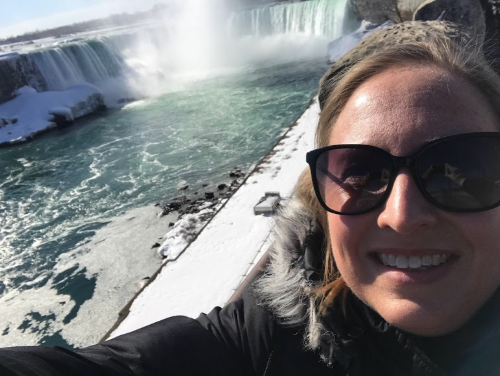 Niagara Falls | Tessa
Usually when you travel on business trips you fly into the city, see the destination from a taxi or an uber and are stuffed in a conference room for several hours to meet and fly out again. I decided that taking a few hours in a city to explore would fill my inner sprit more, so I started making it happen when I had the opportunity to travel.
Earlier this year I had the opportunity to travel to Toronto, Canada for a business trip. I figured out that Niagara Falls was only about an hour from Toronto, so I HAD to see it. My flight on Saturday was later in the afternoon so I worked with the hotel concierge to hire a car to take me there. Upon arrival I'd have to say seeing all that water churning over the falls and through the river was an impressive sight! I mostly walked around in awe of what I was seeing. I was also lucky enough to go when part of the falls on the US side were frozen. Because it was winter some of the attractions that are available in the summer were closed.
As a source of hydroelectric power for some of Canada and New York and to preserve Niagara Falls' natural beauty, in 1950 a treaty was signed by the U.S. and Canada that limited water usage by the power plants. The treaty allows the plants to divert more water in the evenings during the summer when tourists aren't around and again during the winter months when there are even fewer tourists. There is a campaign to add Niagara Falls as the 8
th
Wonder of the World. I'd jump on that bandwagon.
Team Eyeconic loves to travel, and we can even help outfit you with new glasses or sunglasses ahead of your trip.
Shop Glasses & Sunglasses