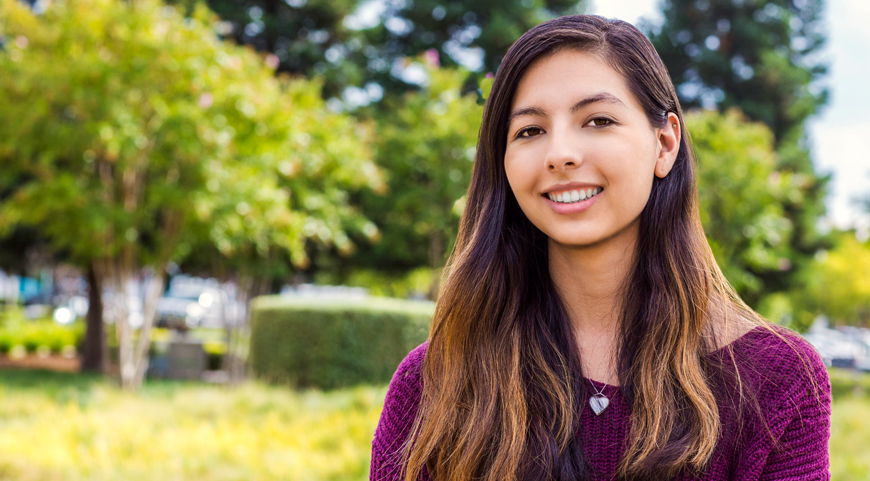 Employee Interview: Courtney, Eyeconic Customer Care
Courtney Maeda is a customer service representative at Eyeconic. With a background in psychology, she's the type of "people person" who can help customers get the most out of their eyewear or contact lens purchase. Learn more about Courtney's role and what she enjoys most about working in customer care.

Tell me a little bit about your background. How did you get started in customer care?

I started working for Eyeconic as a customer service representative in November of 2016 as a temp for the busy season. I enjoyed the work environment and my coworkers so much, that when the busy season ended I looked into how I could stay on the team full time. I was officially hired on as a permanent employee in March of 2017.

Before I started at Eyeconic, I went to school at UC Merced and received my bachelor's in psychology. I worked in our school's dining center as a food service worker as well as a cashier.

What's a typical workday like for Courtney?

Typically, a work day consists of me coming to work in the morning and sorting through the contact refunds and exchanges from our customers followed by working on our back-order reports for glasses and contacts. I usually deal with customer feedback as well and communicate with customers about their experience on Eyeconic. Most importantly, I validate prescriptions that come through to ensure our customers receive their products in a timely manner.

What brings you the most enjoyment working in customer care?

What brings me the most joy working in customer service is when I can turn a negative experience with a customer into a positive one. I enjoy working with the customers to be sure they leave our communications with a smile. There are times, especially in the returns department, where people will come to us frustrated with their product asking if there is way we are able to help. It's always a great feeling when we can let the customer know all we want to do is help and make the situation better the best we can. My favorite part is when their response is a pleasant surprise with how we want to go above and beyond for them.

What would you share about customer care that most people wouldn't realize?

We really want to do our best to be sure our customers are receiving the BEST customer service possible. No one on our team wants to upset or frustrate our customers and it truly makes us happy when they are happy.

Can you share a customer care experience you'll never forget?

An experience I will never forget is when our team chose a few lucky customers to send them some holiday gifts as a thank you for being loyal customers. The act in itself was so much fun, and it was really cool working with our team to "research" our customers to be sure we were giving them gifts they would love and enjoy. It was really cool to hear back from the customers who received our gifts and told us how thankful they were when they came home to their package. Some even posted about it on their Instagram as shout outs to us. It was a very rewarding experience and it always feels good to make someone else smile.

When you're not hard at work here at Eyeconic, what are you doing?

I enjoy being outdoors and spending time with my friends and family. One of my favorite past times is hiking and making spontaneous trips to different parts of California. Sometimes my husband and I wake up on a Saturday morning, look for a hike, and then get in the car and drive there. I also have a cat that I'm absolutely in love with named Mochi and so you can also find me playing or cuddling with her after a long day. Next year, my husband and I will be traveling through Europe and we are so excited!