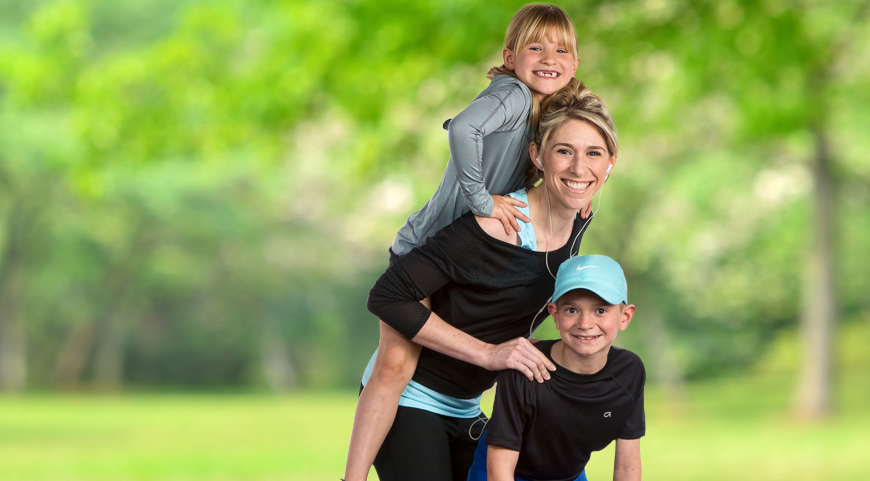 Employee Interview: Tiffanie, General Manager at Eyeconic
What do you say we take our relationship to the next level? It's our pleasure to introduce you to a more personal side of Eyeconic—our people. By sharing some of the faces and stories of Team Eyeconic, we also hope to learn a bit more about you, too. So, let's get better acquainted, shall we?
Today we want to introduce you to Tiffanie. When she's not being celebrated at work for being the fearless leader of Eyeconic, she is being celebrated at home as Supermom. Keep reading to find out how she balances it all.
Tell me a little bit about your background. How did you get started in the field?
I got my start in finance and straight out of school I went to Ernst & Young where I got an excellent crash course in everything business. I worked on a lot of different industries and actually came in on the year Sarbanes-Oxley started so I learned a lot about processes, the way companies work, and the controls that they put in place. It was a great beginning to what I'm doing now. I moved out of the consulting area and came into industry about six years ago—which is what I do now. Then as of January, I got picked up as the head of Eyeconic.
Describe your typical workday.
There are a ton of meetings.
What do you enjoy most about your job?
What I enjoy in e-commerce is how close you are to the customer. In the role that I'm in, I get the opportunity to hear straight from our customers all the time; the things that they like that we're doing and the things they would like to see improved. To take those things and come up with an idea on how to impress those customers is a really cool spot to be in.
What do you want people to know about your job?
What I want people to know most about my job is that we stand for more than just profits, making money, and shareholders. We stand for a greater mission. It's awesome to be able to think through short-term and long-term missions to come up with a solution that is greater than just profits.
What is your advice for other women that want to become a Girl Boss like you?
I really love the book that Sheryl Sandberg wrote which is called Lean In. I know she is in the middle of writing another book. I think everybody would benefit from reading that if they haven't already. I would just say to do your best at every single thing you're given whether you feel like its small or big. There were days when I first started out that what I was doing - maybe it wasn't the most important thing - but I did it with everything that I had. Then people trust you with more and more. You never go wrong when you're doing your best every single day. I would also say you are a combination of the five people you spend the most time with so choose wisely and surround yourself with people who support you. For me, that's my husband and the other people I choose to have in my circle. Picking the right husband had a lot to do with it.
What are some essentials for your morning run?
I run super early, so headlamp for sure, some type of protection, and my best friend. I always run with my friend. I usually run six miles or less, so I don't stress about water.
What trend do you know about because of your kids?
There's a series of books, The Land of Stories, by Chris Colfer that are totally hot with the 11-year-olds. He just released his last book of the series. We picked that up last night. I never would've known about that series if it wasn't for my son who is a major fan.
There is more where that came from, so keep your eyes open for more interviews to meet the team that creates a more human way to buy eyewear online.