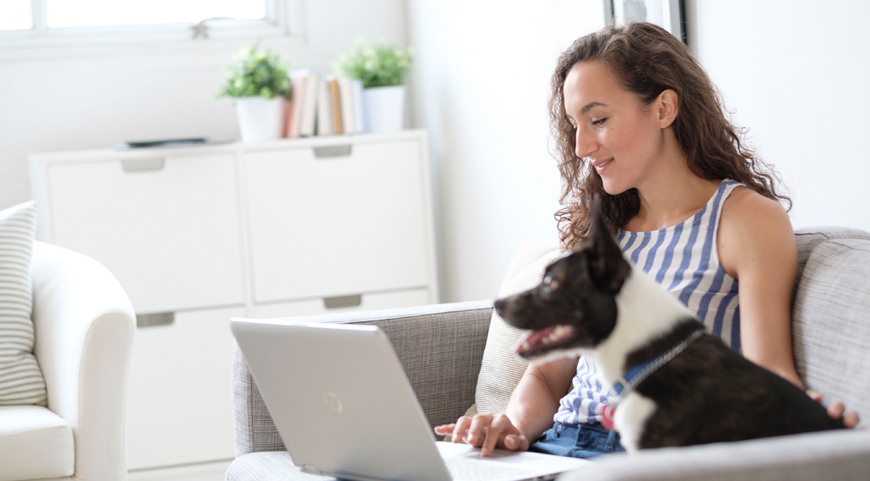 EYECONIC MAKES IT EASY TO SHOP FOR GLASSES & CONTACTS ONLINE
Online shopping is super convenient. No waiting in line, no messy fitting rooms, no sales associates breathing down your neck. It's awesome.
But what about shopping for eyewear and contacts online? Surely, that must be more complicated than buying a pair of shoes online, right? Not at all!
It might seem intimidating to shop online for eyewear and contacts at first, but don't worry, we'll walk you through the whole process. Did we mention Eyeconic offers free shipping and returns on all orders? Um, because we do.
If you've been hesitant about shopping for glasses and contact lenses online because it seems too complicated, we're here to tell you it's as easy as 1-2-3. Check it out:
Find your product. Choose from over 50 brands of contacts and eyewear you know and love. You can even preview many frames with our Virtual Try-On Tool.

Customize your order. Choose your lenses, add any upgrades, and upload your prescription.

We do the rest. Including connecting your vision insurance so you get the best possible price.
It's really that easy! And if you don't have your prescription on you, there's an option for us to call your doctor for you (how cool is that?).
If you're not already a fan of Eyeconic, you're about to be. Why? Because it's the easiest way to get the best quality and prices on eyewear and contacts online. But don't take our word for it–
start shopping now
!