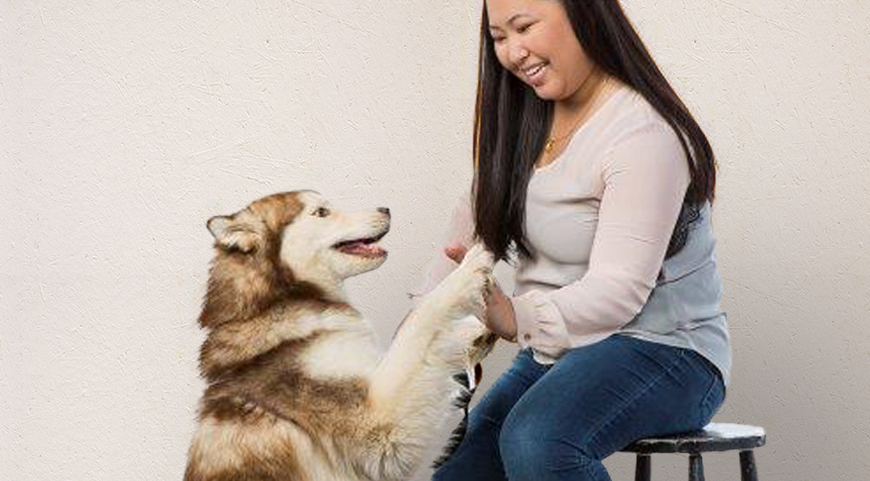 Employee Interview: Julie Tcha, Global Marketing Manager at Eyeconic
What do you say we take our relationship to the next level? It's our pleasure to introduce you to a more personal side of Eyeconic—our people. By sharing some of the faces and stories of Team Eyeconic, we also hope to learn a bit more about you, too. So, let's get better acquainted, shall we?
Today we want to introduce you to Julie, our Global Marketing Manager. Her care for her community inspires her to carry around bags of supplies to give to people in need.
Tell me a little bit about your background. How did you get started in the marketing?
I graduated with a Government Journalism degree and now I work in Marketing in the eyewear space. Eyewear was an industry that I hadn't been exposed to and it seemed like a really exciting place to work.
Describe your typical workday.
A typical day would be meeting with different brand managers like Calvin Klein, Cole Haan, or Ferragamo to discuss their marketing strategy for the next three months and work back with the vision care side of the business to identify opportunities to support some of that content or strategy.
What do you enjoy most about your job?
I am a very collaborative person. I'm all about connecting the dots. So, to be able to meet with different people, understand their various strategies, and then connect different parts of the business to be more integrated, it's really enjoyable.
What do you want people to know about your job?
I want people to know that I am truly a global resource for anything marketing and eyewear.
You recently moved from California to New York. What do you love and not love about New York?
I love the fast pace of New York. It aligns more with my work style. However, I very much dislike how aggressive people are when they are driving. People will cut you off, honk, and weave in and out of traffic. They are just in a rush to get absolutely nowhere. But in general, New York has the best pizza ever.
You and your dog hand out bags to people in the community. What prompted you to start doing this and what do you put in the bag?
I have a very soft spot for homeless people. There are people who try to ignore the homeless community but I don't think that is right to ignore them. I think we need to help solve the problem and not ignore it. We can't tout how great Sacramento is but then ignore all the homeless people.
Giving back has always been a passion of mine so it just seemed like a natural fit. When I would go to work and other areas of the city, I would often run into homeless people. I would give them a bag full of essentials (a toothbrush, toothpaste, soap, razors, baby wipes, etc.) they would need, a Cliff Bar, and bottle of water. I like to give them things I think they could use without needing a shower or a lot of space that they might not necessarily have.
If you started a charity organization, what would you name it and why?
Ooh, that's a tough one. I've always wanted to do that. I would love to open a huge swimming pool/YMCA- type of organization that has a huge swimming pool area that can be used by senior citizens to exercise during the day. In the afternoon, kids could come exercise, but the building would also have an area for people to do their homework. It would also have office space for people in the community too; like a nonprofit that just needs a space to meet.
I think people often have a hard time being active but a pool is always an area where people exercise and have fun at the same time. So, that would be an important component, along with providing a safe space for kids and community members to meet. I'm not sure what the name would be but it would include "community complex."
Have you continued your community giving efforts in New York?
I just started talking with a foundation called The American Foundation for Suicide Prevention. Suicide prevention is also important to me because I lost one of my best friends to suicide seven years ago.
I found out about them because they host a run in October. I wanted to do more than just donate and participate in the run, so I met with the director and identified opportunities where I can help. The run is their main source of fundraising, but I think we could do more.
They don't have any corporate sponsors so that's an area where my skills could come in handy. I'm going to help by recruiting corporate sponsors and expanding the ways that they fundraise so it's not solely based on one event. Perhaps the goal can be two or three events per year that would allow them to provide even more to the community.
There is more where that came from, so keep your eyes open for more interviews to meet the team that creates a more human way to buy eyewear online.