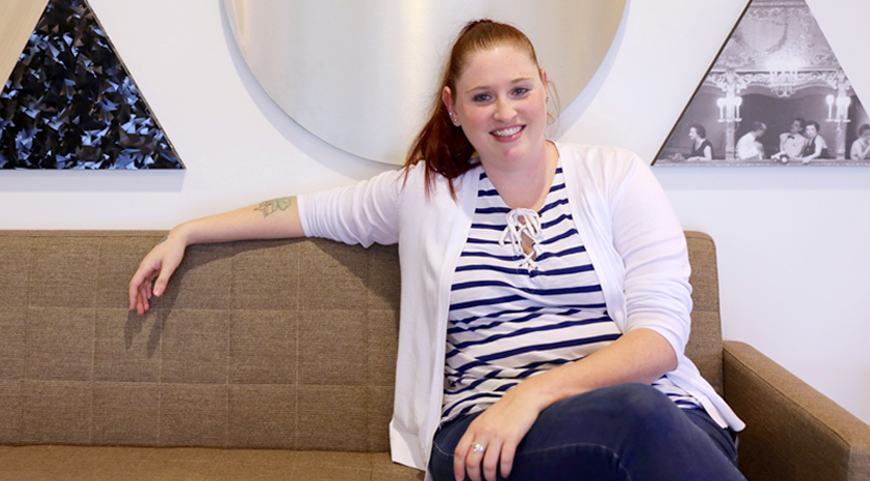 Employee Interview: Taylor Fields, Eyeconic Customer Care
Meet Taylor Fields, one of Eyeconic's dedicated customer care representatives. On the rare occasion that a customer has trouble with their eyeglasses, there's a good chance Taylor will help solve the problem. We sat down to learn more about her job and what she enjoys doing outside of work.
Tell me a little bit about your background. How did you get started in customer care?
I came to Eyeconic by way of a skill development opportunity program with VSP. Once the program ended, I stayed on with Eyeconic to be a part of our 11-person team servicing our customers.
Before joining the customer care team, I owned my own business representing local country music bands and managing their event promotions. I was able to work with various artists ranging from Parmalee to Scott McCreery.
I'm looking forward to Sacramento's Country in the Park 2018 (an event sponsored by Eyeconic) and reconnecting with some of the bands I used to support.
What's a typical workday like for Taylor?
I open and single handedly process all the refunds, exchanges, redoes and warranty requests for glasses. I work alongside my partner who handles all the contact lens returns. I also focus on our customer feedback through our site partners. My focus every day is to make sure our customers are happy and can see clearly!
What do you enjoy most from customer care?
I love helping all our customers, but I connect most with parents ordering glasses for their children. Children's eyesight can be ever changing and sometimes they grow out of their frames. As a new mom myself, I can understand their frustrations. Knowing that I am helping a parent take care of their little one during a stressful time really makes my day. It's really cool to know that I can help make one thing less complicated. When I receive good feedback from these parents, it keeps me motivated!
What would you share about customer care that most people wouldn't realize?
I think people would be surprised to learn that the Eyeconic customer care team is made up of 11 people. We work together every day to make sure our customers are happy.
Can you share a customer care experience you'll never forget?
Not too long ago, a customer emailed about a broken frame. He was outside of our warranty policy, and the frame was discontinued. It seemed like an impossible situation. However, after some research and communication with the customer, I was able to find a comparable frame to replace his damaged one! I still hear back from this customer on occasion and was told he recommended Eyeconic to his friends and family.
When you're not hard at work here at Eyeconic, what are you doing?
I'm a new mom of a 15-month-old baby boy named Davis. I love watching him do and learn new things as he develops into a little person. We took him to the Festival of Lights this year in Sacramento, and he was in awe of all the new sights. I also spend a lot of time outdoors and take every opportunity to see live local music.