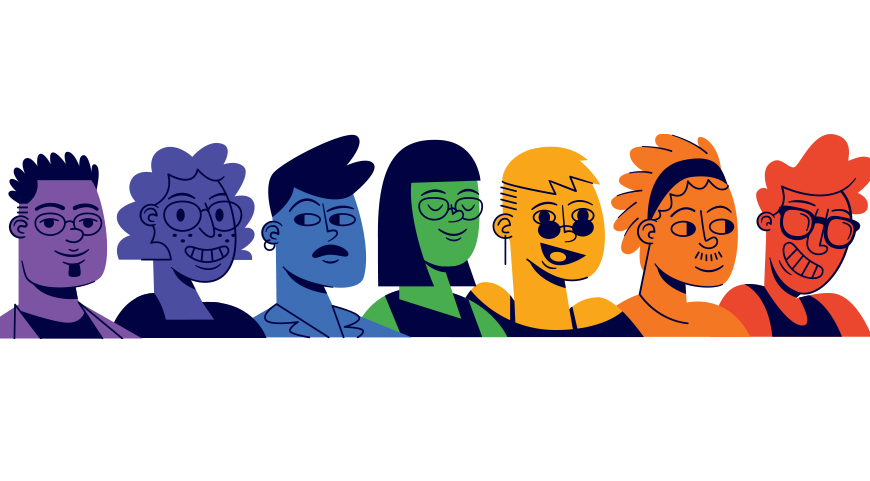 Virtual Pride | How to Make Pride Special in 2020
Rainbow floats, dancing in the streets, over-the-top parties. After the 2019 50th anniversary of Stonewall Riots when 2.5 million people celebrated Global Pride in NYC, it's hard to see how we still celebrate during a pandemic. While it's true that most pride parades have been postponed or canceled, Pride Month lives on!

In fact, we're determined to make it even more special this year. Just think, this is an opportunity to reimagine how we show Pride and think about its true meaning. With a range of virtual celebrations, this is the first time ever that everyone can celebrate Pride together, regardless of location. All you need is a computer and internet connection, but we even have some ideas if you don't.

Here are just a few of the ways you can celebrate Pride while social distancing:
Spread the love at home
A great place to start is by celebrating with your partner, close family, roommates, pets. It may be different celebrating with a small group, but it can be as meaningful as you make it. Here is a sample of who our employees are celebrating with at home this year: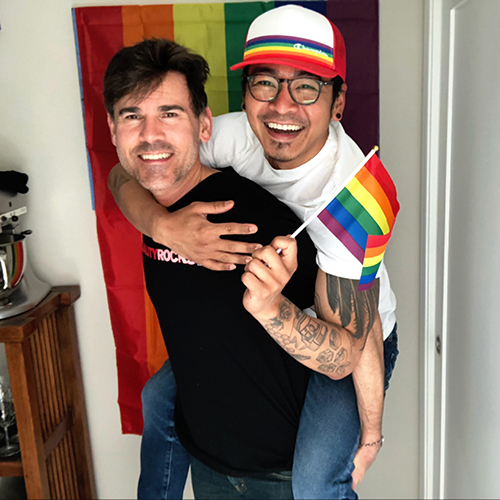 Rob, Regional Account Manager, celebrating with his husband Greg.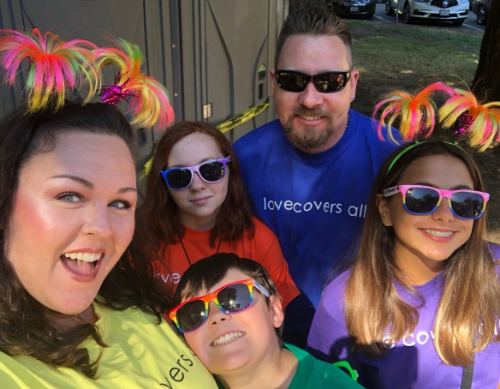 Trina, Membership Administration, with her family.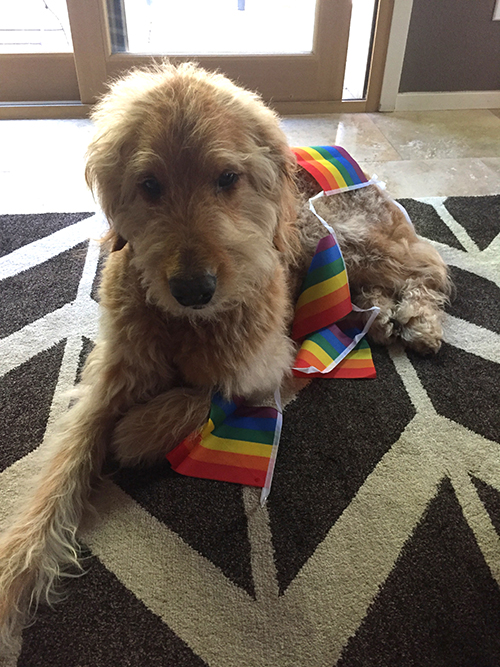 Jessica, Market Manager, celebrating with her dog Bean.
Attend virtual celebrations
June 19-21 –
Drag Fest
, a 3 day digital festival, will showcase performances from 100 of the world's greatest drag performers.
June 27 – Global Pride, 24 hours there will be performances and speeches from all over the world.
Sign up to the event on Facebook
to get all the updates and find out where they'll be streaming when they announce it early June.
June 27-28 –
SF Pride Online
June 28 – NYC Pride with stream on ABC News Live with headliners Janelle Monae and Dan Levy.
June 20-28 –
SacPride 2020 is going virtual!
Learn about LGBTQ+ history
Like all great movements, to appreciate the present, we must pay homage to the pioneers. People like
Bayard Rustin
,
Harvey Milk
,
Barbara Gittings
,
Marsha Johnson
,
Aaron Fricke
and
Leonard Matlovich
paved the way for the modern LGBTQ+ rights movement.
Take time to appreciate LGBTQ+ arts and culture
In case you haven't had enough Netflix and chill time during quarantine, check out this
list of LGBTQ+ movies and tv shows from Thrillist
.
Read a book written by a LGBTQ+ author
or
listen to music by LGBTQ+ musicians and allies
.
Visit stonewall forever, a virtual monument to 50 years of Pride:
http://stonewallforever.org/
Be an ally and a role model
It may seem simple, but don't underestimate the power of being a good role model. Openly share your support, stand up to hate speech, and let LGBTQ+ youth know they can be themselves around you. Be there to listen when someone needs you. Do these things year round.
Donate time or money
One of the best ways to be an ally is by getting directly involved in a cause, whether you do that by volunteering or donating to your favorite non-profit. Here are a few of our favorites but there are countless others:
The Trevor Project
Human Rights Campaign
GLSEN
GLAD
Transgender Law Center
It Gets Better
Decorate your house
It's no doubt that part of the fun of a pride parade is waving the flag and visibly showing your support of the community. You can still do this by decorating the outside of your house or simply hanging a flag. Here are some ideas shared by our employees: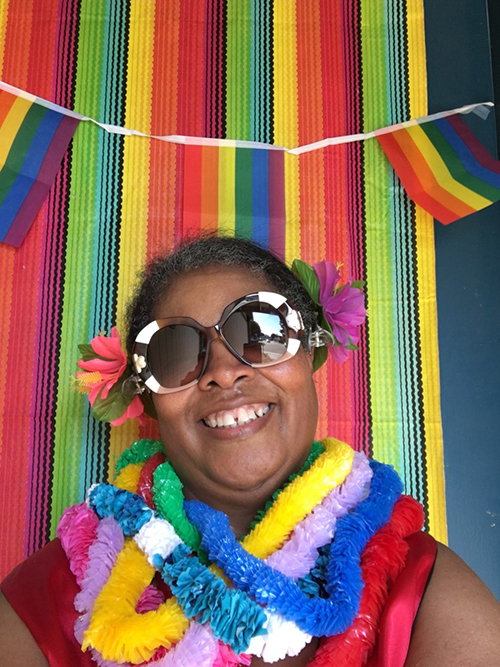 Front door decoration by Lynda, Customer Experience.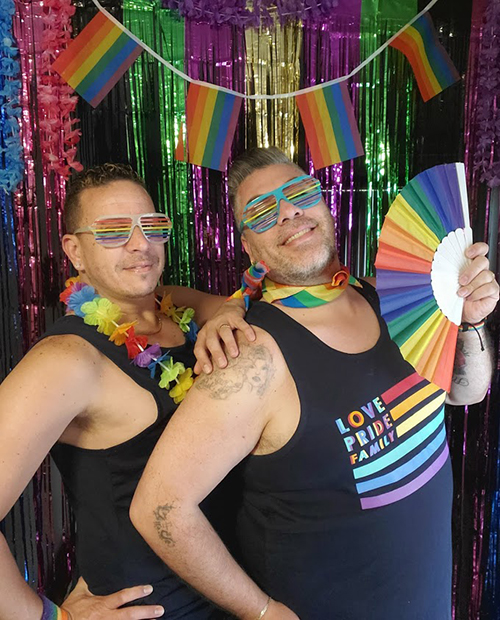 Tinsel curtain by David, Account Executive, pictured with Steven.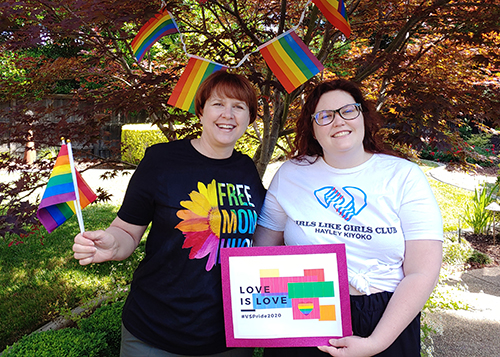 Outdoor flag garland by Rochelle, Communications Specialist, pictured with her daughter Maddie.