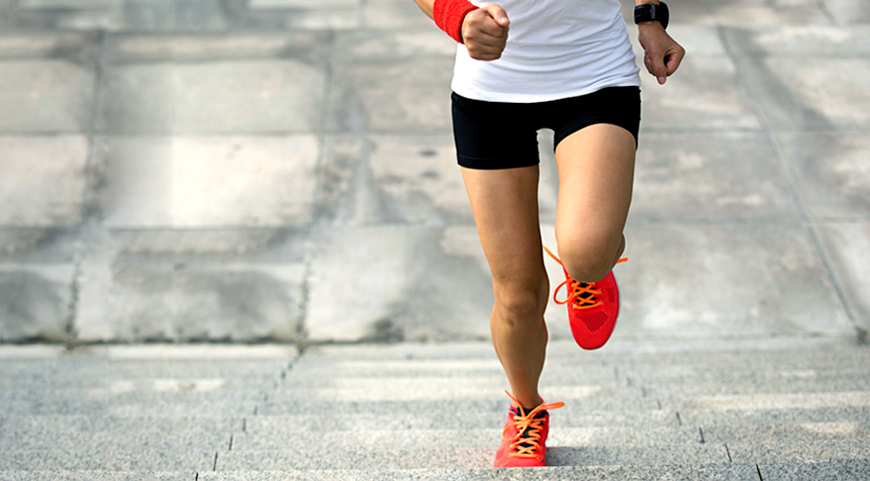 Find the Best Sports Glasses for Your Game
When it comes to sports, we often associate improving our game with the best pair of sneakers or thirst-quenching energy drinks. But have you ever thought about how important your vision is to your performance?
Shockingly, more than 40,000 people per year suffer eye injuries that are significant enough to report1. So, while we're game to protect our heads and feet from the obvious possible injuries, we're not so concerned with our eyes.
But the truth is that serious eye injuries can result from even the most casual scrimmage (think scratched corneas, fractured eye sockets, and permanent vision loss, OH MY!).
On top of safety, clear vision also plays a huge role in maximizing your performance. Sharp eyes can help improve accuracy and focus and make your reaction time quicker. Even if you have perfect vision, the right sports eyewear can keep you from getting an elbow to the eye, reduce the glare from those bright stadium lights, and enhance contrast on the slopes to help you see better and react faster.
Here's a bird's-eye view of the best eye protection and enhancements for your favorite sports:
Contact sports
Athletes and excited fans alike are no strangers to flying elbows, knees, and other objects during a game. Whether your sport of choice is football, soccer, basketball, or hockey, wearing protective sports eyewear can prevent injuries in the kick-off, tip-off, or face-off. Contact lenses are also a great idea for athletes who wear protective headgear.
We recommend the following protective eyewear options for contact sports:
Wraparound sports goggles or glasses with impact-resistant lenses.
A secure head strap to keep your eyewear on your face when you're sliding, diving, or stopping quickly.
Ball-and-stick sports
Handball, squash, racquetball, tennis, golf, and baseball all hurtle hard objects at high speeds. Non-slip and anti-fogging eyewear will help you keep your eye on the ball. Impact-resistant polycarbonate material coupled with sports-specific designs will keep your peepers safe from incoming objects. We love the Nike Golf X2 suns designed to help you follow every shot, even on the brightest days.
Recommended eye protection for baseball, tennis, golf, and similar sports:
Wraparound sports goggles or glasses with impact-resistant lenses.
Batting helmets and faceguards with a polycarbonate or Trivex shield.
Outdoor sports
Swimming, cycling, fishing, running, hunting, skiing, and snowboarding usually take place outside when the sun is shining. For almost all of these sports, protection from the sun's harmful UV rays is key. Reduction of annoying glare and an adequate prescription will ensure you are able to make your way safely through the elements and fully enjoy your adventure sports. The Airgrill Lite suns by Columbia are the perfect companions for a weekend fishing trip.
Recommended eye protection for outdoor adventures:
Lightweight, wraparound sunglasses with polycarbonate lenses
Polarized sunglasses with anti-reflective coating
Goggles and diving masks
No matter your age or sport of choice, clear vision and proper eyewear is an important part of your game. Ready to get started? Check out contacts and sunglasses that can help you be a heavy hitter on the field, court, or range.
U.S. Consumer Product Safety Commission, Sports and Recreational Eye Injuries, Washington, D.C.: U.S. Consumer Product Safety Commission. 2000