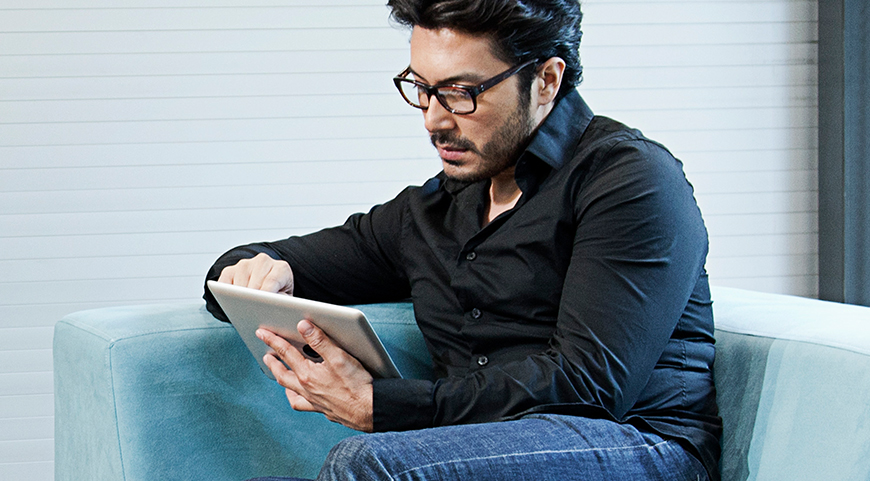 How to Get the Most Out of Your Vision Benefits in 2019
At Eyeconic, a new year means that vision plan benefits have reset. Millions of people become eligible for eye exams and savings on glasses and contacts—it's actually a very exciting time for us. While you probably weren't thinking about vision coverage on New Year's Eve , here are three reasons you should care about vision benefits renewal season:
It's the perfect time to get your annual eye exam.
Congratulations! You're eligible for a
comprehensive annual eye exam
. Making some time for your eye doctor each year is an investment that can really pay off. That's because a comprehensive eye exam isn't just about checking your prescription. Your optometrist or ophthalmologist is also on the lookout for signs of eye diseases, injuries, and other potential problems. Scheduling an appointment at the beginning of the year ensures that you get an annual exam to rule-out any issues that could bother you down the road. Early detection is important, so you're doing yourself a huge favor.
You may be eligible for new savings on prescription glasses and sunglasses.
Most vision plans will cover a significant portion of the cost of new frames and prescription lenses at least once every two years. We've almost all held onto a pair of glasses for too long, but that's not a good idea. Prescriptions change and even the most durable frames begin to show their age after a few years. Vision insurers offer frame and lens allowances to help keep you outfitted with glasses that are doing their job. If you have VSP, MetLife, or Cigna vision insurance, you can save up to
$220 on eyewear or contacts
.
Of course, shopping for new eyewear can also be a lot of fun. Check out
9 of our favorite Longchamp frames
for inspiration.
Vision benefits can lower the cost of lens enhancements.
Photochromic lenses, anti-reflective coating, and blue-light reduction—there's no shortage of advanced lens technologies available. Unfortunately, these lens enhancements usually add to the cost of glasses. A new plan year means your vision insurance could pick up a substantial part of that cost. Even if you don't need a new prescription, swapping out your existing lenses with ones better suited for your day-to-day needs can be worth the effort.
What if I Wear Contact Lenses?
There's still reason to celebrate the new year if you wear contact lenses. You can maximize your benefits and save up to $120 by ordering an annual supply of contacts once you run out of lenses. Interested in trying contacts? Bring this up during your annual eye exam and your doctor can help decide which type are right for you.
We hope you see why we get so excited about a new vision benefits plan year. No one knows exactly what the future holds, but by taking advantage of your vision coverage, you can greet it with healthy eyes and fashionable glasses.
Disclaimer: Vision coverages and benefit schedules vary depending on your plan. Check with your vision insurance provider for details.