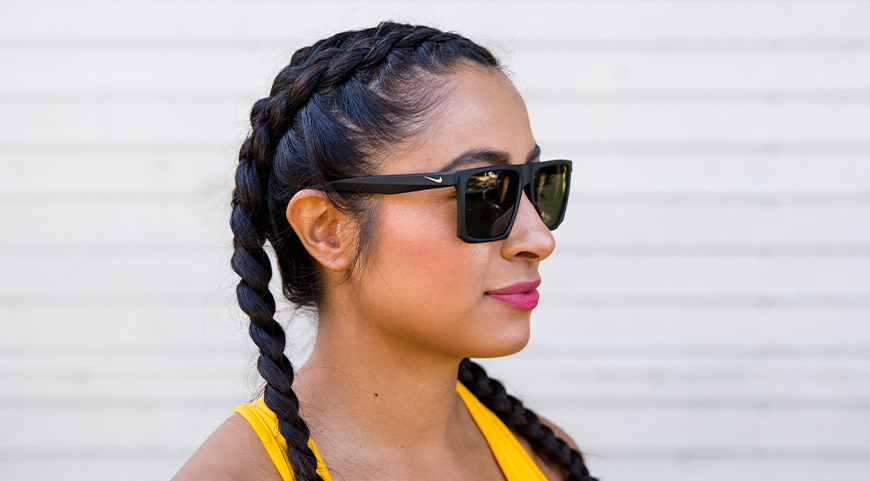 New Year's Resolution Tips: Working Out in Glasses
There's nothing worse than beginning a workout and having your clothing or gear feel uncomfortable and sidetracking you from your workout. When working on your fitness, your gear should help you, not distract you. While working out in glasses may not be ideal, for a lot of people it's a necessity.

We've rounded up some of the best tips for working out in eyewear, along with Nike glasses designed to stay put, to help you stay on track with your fitness goals.

Here's how to find the best glasses for your workout:
Wear glasses that were made for activity
When choosing a pair of glasses to wear while working out, look for styles that were made for activity. These frames will likely be made with materials that can help you efficiently get your sweat on, without dealing with the hassle of glasses slipping down your face. Stick to brands that focus on creating eyewear for those who live an active lifestyle. You will likely be able to find a pair you can wear to the office and to the gym.
Go with lighter frames
We know what you're thinking, "Okay captain obvious," but hear us out. Lighter frames are a must! Heavier eyewear tends to feel bulky when you are moving during a high-intensity workout. Choosing rimless, metal, or lightweight plastic frames are crucial to working out. Don't let your prescription glasses be the reason you're unable to finish your workout.
Adjustable nose pads and ear grips make a difference
Secure your glasses and protect your face from bouncing and slipping specs. Adjustable nose pads and ear grips are vital to avoiding interruption during your favorite exercise. Luckily for you, all Eyeconic eyewear purchases come with a free frame adjustment to help you get that perfect fit.
Carry a cleaning cloth in your gym bag
Whether you're running on a cold morning or stretching in a steamy yoga studio, always pack an extra cleaning cloth in your gym bag. Clear and clean eyewear is imperative to helping you see clearly and avoid any preventable injuries.

Add an eyeglass holder strap
When all else fails, strap it up! When engaging in any high endurance activity, you may want to consider adding an eyeglass holder strap to your glasses. Why not become a trendsetter at your gym or while crushing it on the track, and let your eyewear support you in reaching your personal best.
5 Frames Perfect for Working Out
Nike knows all about high-performance eyewear. These five eyeglasses are designed for people with an active lifestyle:
SHOP NOW
Get out there and crush your goals this year with the best glasses for you. Shop Nike on Eyeconic to see our full assortment in glasses and colors.
Shop Nike