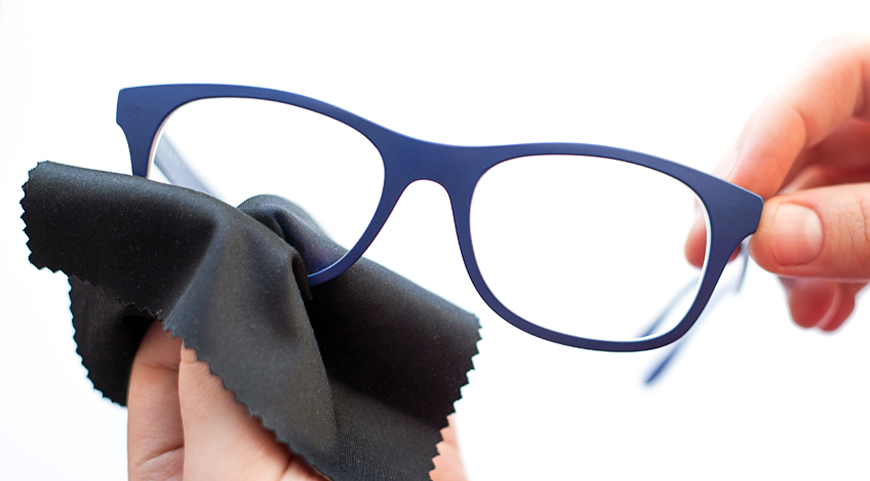 How To Sanitize Your Glasses
Why You Should Clean Your Glasses to Remove Germs
If the last few years have taught us anything, it's that proper sanitization is key to warding off illness during the winter months. And while we all know how important a role washing our hands plays in fighting off viruses, many people forget that sanitizing their eyewear can also be a quick and easy way to help stave off contagious illnesses.
As much as we try to not touch our faces, touching and adjusting our glasses often causes us to inadvertently spread harmful germs to our ears, nose, and mouth. In fact,
according to one study
, researchers found that 95% of participants' frames contained large amounts of bacteria.
While you can use alcohol or another disinfectant to "disinfect" or "sanitize" your glasses, anything with a disinfectant, alcohol, or a high acidic material may actually cause damage to lens coatings or frames. Instead, we recommend cleaning your glasses with a gentle hand soap using the following steps: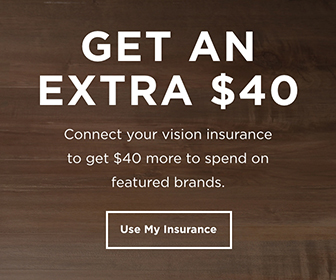 STEPS TO CLEAN YOUR GLASSES
1. First, run your glasses under warm water covering the entire frame and lenses.
2. Use foaming or regular hand soap on your fingers to gently wipe down all surfaces of your glasses along with the lenses.
3. Rinse your glasses under warm water and dry with a lens cloth. It's important not to use your shirt, a paper towel, or any abrasive materials such as anti-bacterial wipes as they can scratch the surface of your lenses, damage the frame, or wipe away any coatings you might have like TechShield® Blue.
When you aren't actively wearing your glasses, place them in their case. This will help keep them from coming into contact with other contaminated surfaces or your hands.
Want to learn more about generally cleaning and caring for your glasses? Check out this article,
How To Clean Your Glasses
, for the do's and don'ts you'll want to know.
Wear contacts? Find helpful tips on keeping things clean in this article.
Learn More
Remember to always follow the manufacturer's cleaning instructions to protect your lenses and frames and it doesn't hurt to check with your eye doctor to make sure these steps are suitable for your lenses. These steps are a preventative measure to help keep your glasses clean and lower your risk or exposure to germs. You should continue to check with the CDC and your state and local health departments for up-to-date guidelines around protecting yourself and your loved ones.
Ray-Ban RX6489 Glasses | ★★★★★ 4.6 out of 5 stars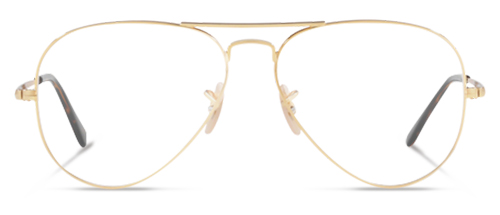 SHOP NOW
Gucci GG0025O Glasses | ★★★★★ 4.8 out of 5 stars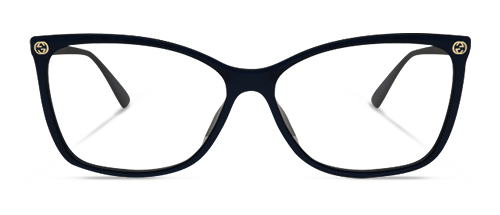 SHOP NOW
DKNY DK7001 Glasses | ★★★★★ 4.6 out of 5 stars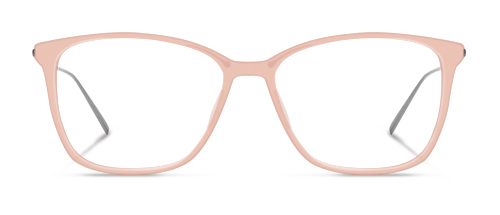 SHOP NOW
Gucci GG0062S Sunglasses | ★★★★★ 4.9 out of 5 stars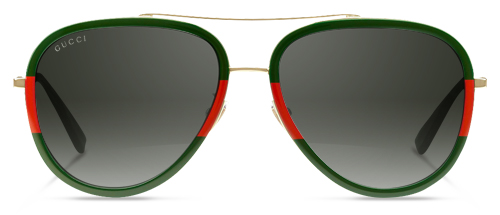 SHOP NOW
Subscribe
Subscribe to our Eyeconic Newsletter for special content and offers!