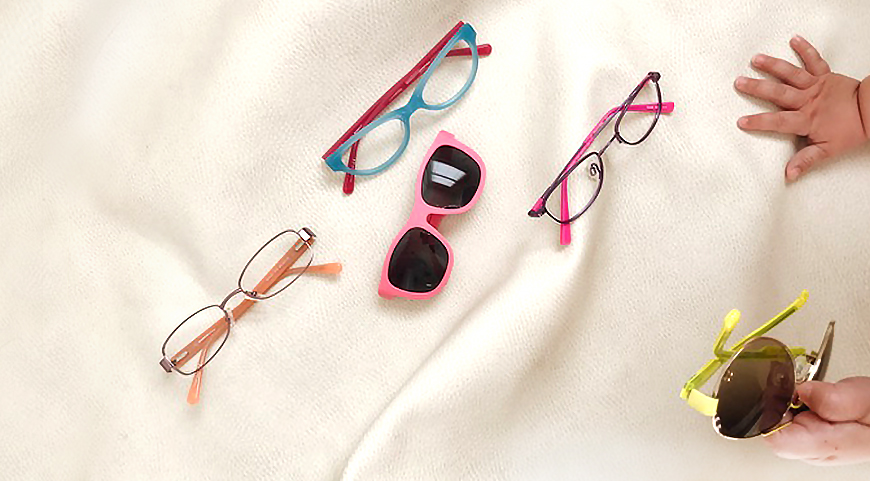 How to Get Kids to Wear Glasses
I've been wearing glasses since I was in 3rd grade, but we realized shortly after that I probably should have been wearing them since I was much younger. I have an astigmatism and I'm extremely near-sighted. Like, extremely. I often wonder if wearing glasses as a toddler would have made an impact on my vision today. Nowadays, ophthalmology is much more advanced. Babies and toddlers with vision issues are being cared for early on which makes an amazing difference later on!
You might be wondering, "How in the world do you manage to get (let alone keep) glasses on a baby or toddler?!" Although my babe seems to have her Daddy's vision (thankfully), I do have a couple of tips to help your little one with the transition to glasses.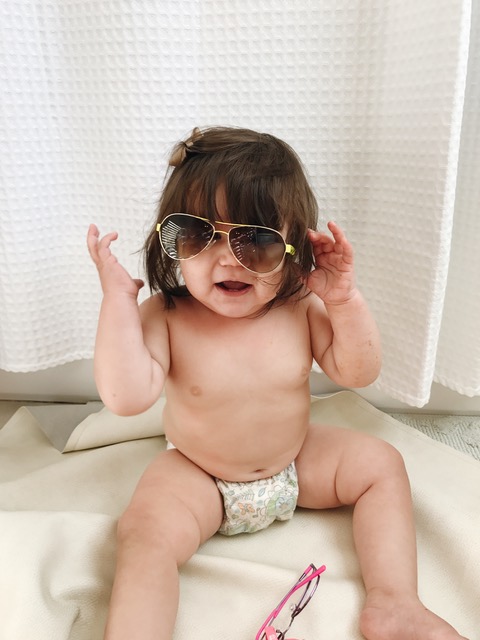 Consistency is key. My niece was born with a lazy eye and has worn corrective glasses ever since. She's now eleven and she considers her glasses as part of who she is, which is amazing! My sister was really good about keeping her glasses as part of her daily rhythm. When she was a baby, she wore the cute pink soft glasses that went around the back of her neck, and although it took some adjusting to this new accessory, being consistent with putting them on and seeing improvements made it easier to stay on-task.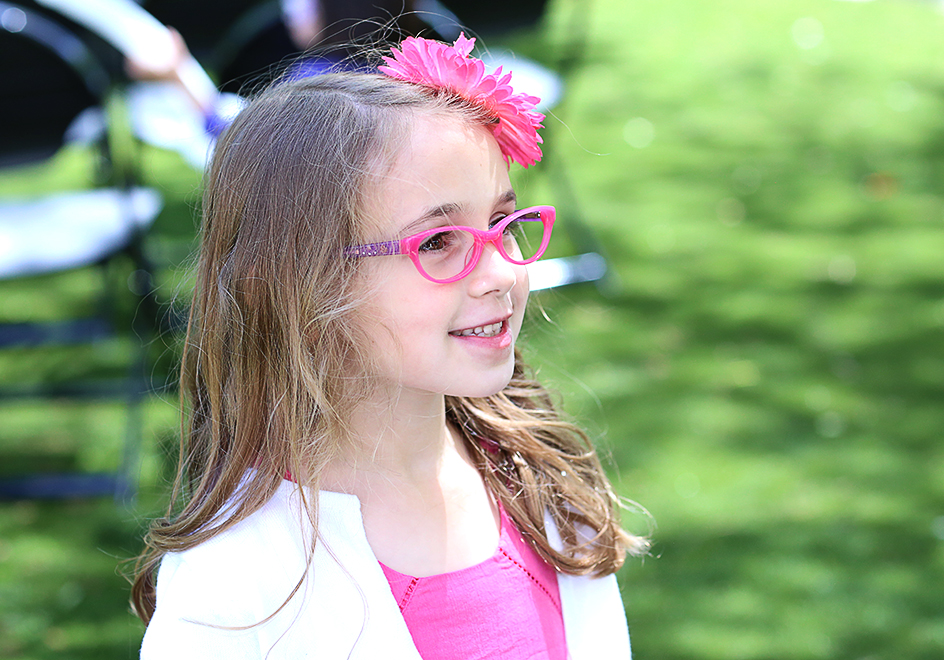 Allow your little one to be part of the process. When it comes to baking, cleaning, or pouring cereal into their own bowl… kids LOVE being part of the process. Little ones thrive by being hands-on; getting their hands dirty and learning how to make choices. Welcoming glasses into their life is no different. Teach them why and what the glasses are for; it helps them understand why they're important to wear consistently. Let them choose which frames and colors they want. These things may seem menial, but how would you feel if your mom chose your glasses and forced you to wear them without explanation and without choosing what you like? Right. Kids feel the same ;)
If you're in the dilemma of finding a place that offers amazing care and products for little ones, look no further. Over the last year I've become a huge fan of Eyeconic. What they offer is unlike any other company I've worked with (remember, I've been wearing glasses for almost 18 years). They're like the all-inclusive cruise ship of vision companies.
Eyeconic offers TechShield™ Blue lenses to help little eyes combat blue light (blue light comes from devices like cellphones, tablets, computers, TVs, even energy-saving LED lights), which can be added to your lens package during checkout. They feature kid's eyewear from brands like Nike, Lacoste, Flexon® and Kilter™.
If you're buying prescription eyewear, their pricing includes polycarbonate lenses, which costs extra on most sites. Polycarbonate is up to 10x more impact-resistant than CR-39 (that's the material offered by most sites), which means it's safer for children. They're also thin and lightweight, which makes them more comfortable (and more likely to stay on your little one).
All-in-all, I'd say it's really important to make vision care a top priority for little ones. Babies and kids alike need to see well in order to truly thrive as they grow, and it's our job as parents to help them get there.
Mary is behind honeywild, a blog about motherhood and homemaking. She currently resides in Northern California, where she takes care of her baby while staying well-caffeinated.