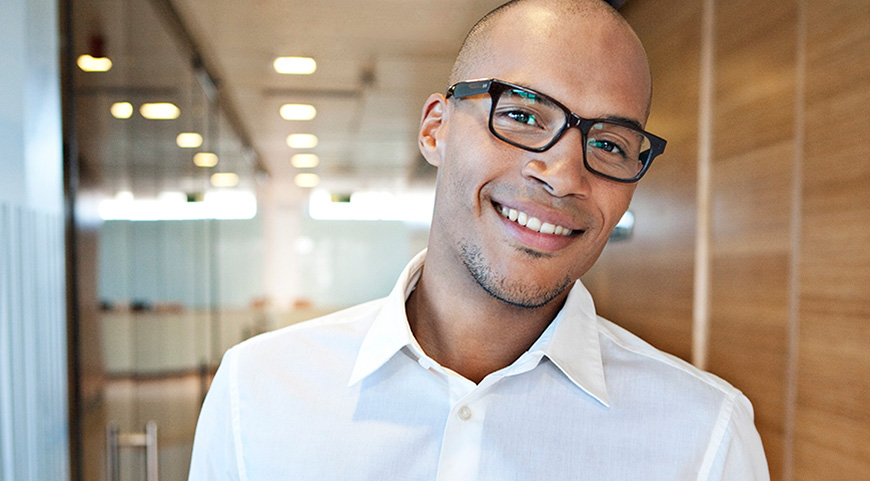 Open Enrollment 101: Learn How To Maximize Your Vision Benefits
It's open enrollment time! Open enrollment is a window of time during which employees select health care, vision, dental, and other benefits through their employer. For most people, open enrollment occurs annually in October or November. During open enrollment, it's always a good idea to review your plan options for each type of coverage since last as premiums, deductibles, co-pays and network coverage can shift from year to year. Though the process of selecting your health benefits may seem overwhelming, annoying, or even exhausting - the peace of mind you'll receive once the process is complete is priceless.
This year, don't forget to select a vision plan to keep your eyes healthy! Whether you need glasses, contacts, both, or neither, everyone needs an eye exam and sunglasses. Fortunately, we've put together a few simple tips to help you painlessly navigate through open enrollment season.
Options to enroll
Enroll through work - Find out if vision insurance is offered through your work, and sign up! You can enroll during your open enrollment period or during qualifying life events such as getting married or having a baby.
Enroll through an Exchange or Marketplace - If you are eligible, go directly to the enrollment website and enroll in a vision benefit option.
Purchase an Individual Plan - If you don't have access to a plan through your employer, no problem! We partner with VSP Direct to view plan options starting as low as $17/month.
Save money and keep your eyes healthy
Vision insurance allows you save money while keeping your eyes healthy. For example, VSP members save an average of $365 a year, and have access to exclusive member extras that include special offers on featured frame brands, popular contact lens brands, LASIK, hearing aids and more. Find out how much you can save with VSP using the savings calculator.
Connect your benefits and save
Eyeconic is the only online retailer that allows you to shop for glasses, sunglasses, and contacts using your vision benefits. Link your VSP® Vision Care, MetLife, or Cigna vision benefits on Eyeconic to get exclusive savings and perks. Once you connect your benefits by entering your member information (recommended) OR by using your vsp.com login, you'll see the actual cost of eyewear and contacts with your benefits applied when you shop. It's certainly not required, but here's what you'll get:
An easier, streamlined shopping experience
The ability to save and share your favorite looks
20% off any additional eyewear purchases if you've already used your benefits
So what are you waiting for? Enroll, connect those benefits, and start shopping!