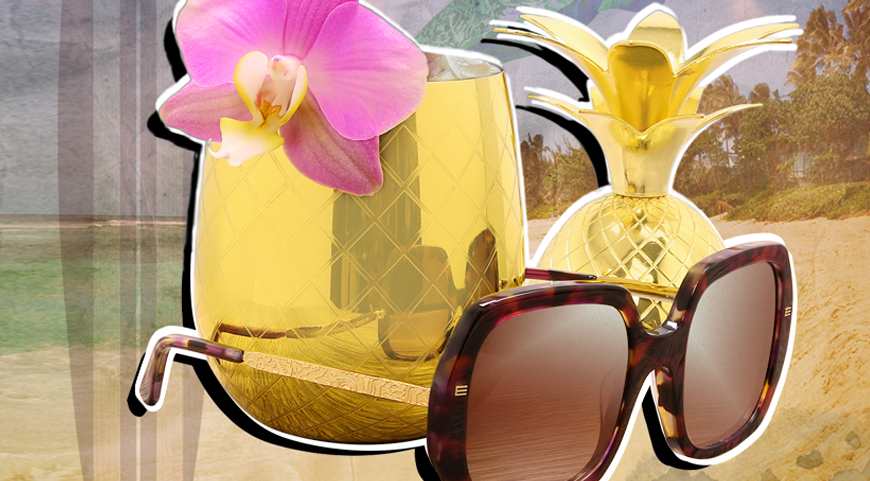 4 Refreshing Drinks Paired with the Perfect Eyewear
Give Your Summer Some Much-Needed Chill
It's officially summer and here in California, we're already hitting triple digits. To celebrate the start of summer and cool down, we're making refreshing, fruity drinks inspired by our travels. Hydration and UV protection go hand-in-hand so we've paired eyewear with each drink to maximize your summer delight and protect your eyes all at once!

Maika'i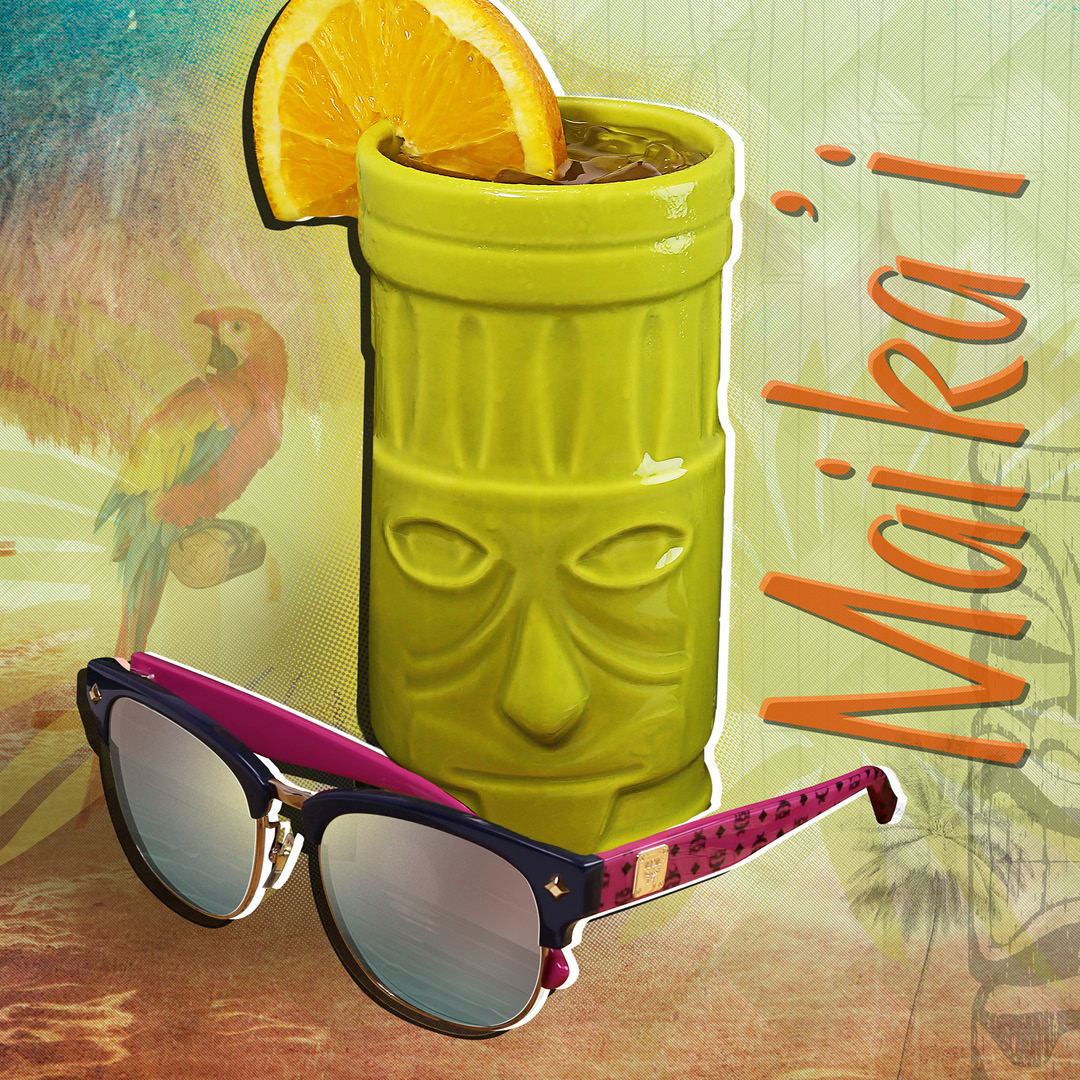 Polynesian-inspired, Maika'i is made of fruit juices like orange, pineapple and lime. So, whether you're on an actual beach or in a backyard sandbox, a Maika'i will make you feel sun-kissed and beach-blissed. With a name that means "excellent" in Hawaiian, we're not surprised at all.

We've paired the Maika'i with MCM604S, MCM's bright and bold take on the Club Master in blue/pink visetos. You can find the recipe at Liz on Call.

Lime Nojito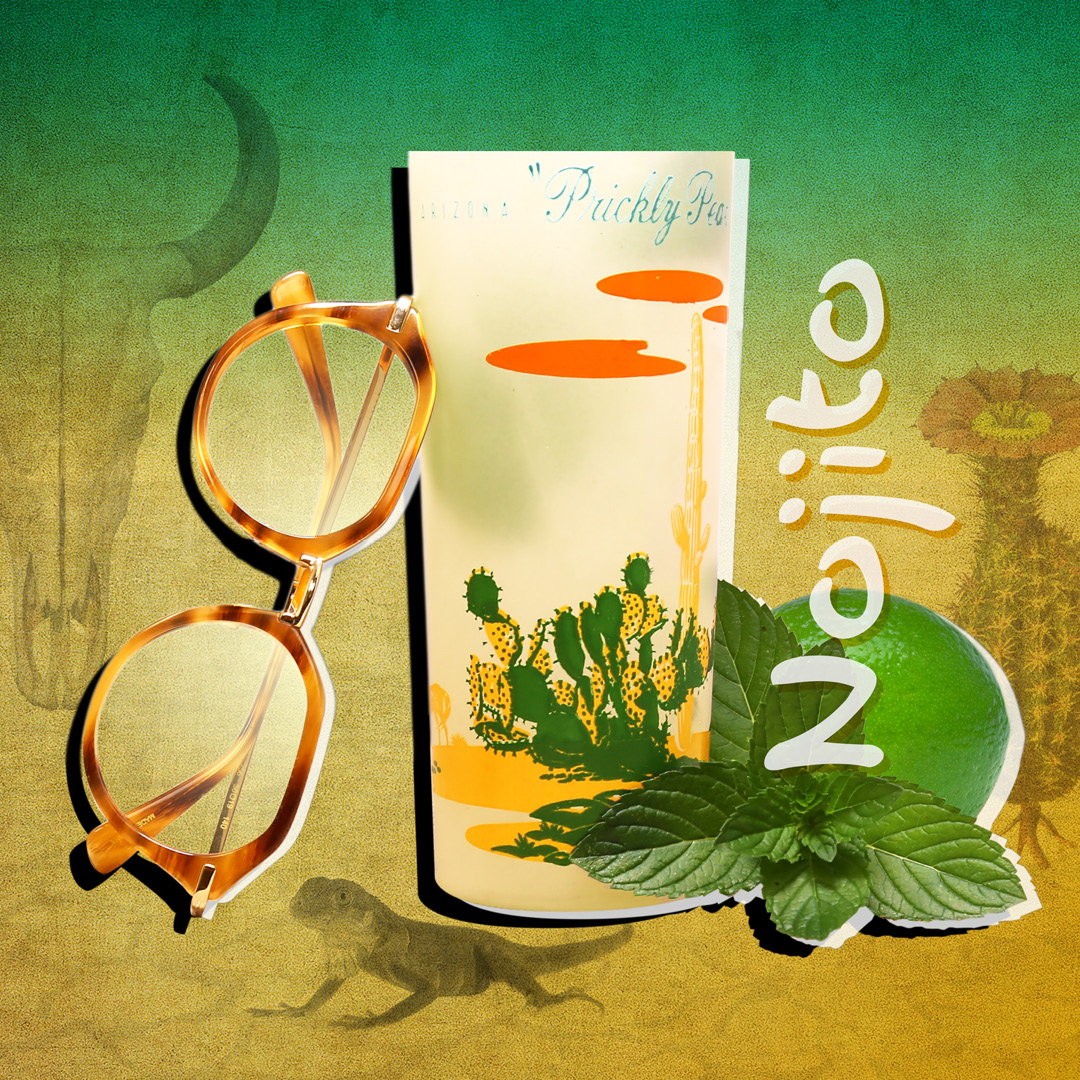 The Nojito's main ingredients are sparkling water and lime, so it'll quench your thirst in no time. Refreshing and sustaining, we prefer sipping it in a scorching desert retreat (think Joshua Tree or Sedona, AZ).

See the recipe, at In The Playroom. Pictured here, the Nojito is paired with MCM2611A in striped cognac.

Mock Mule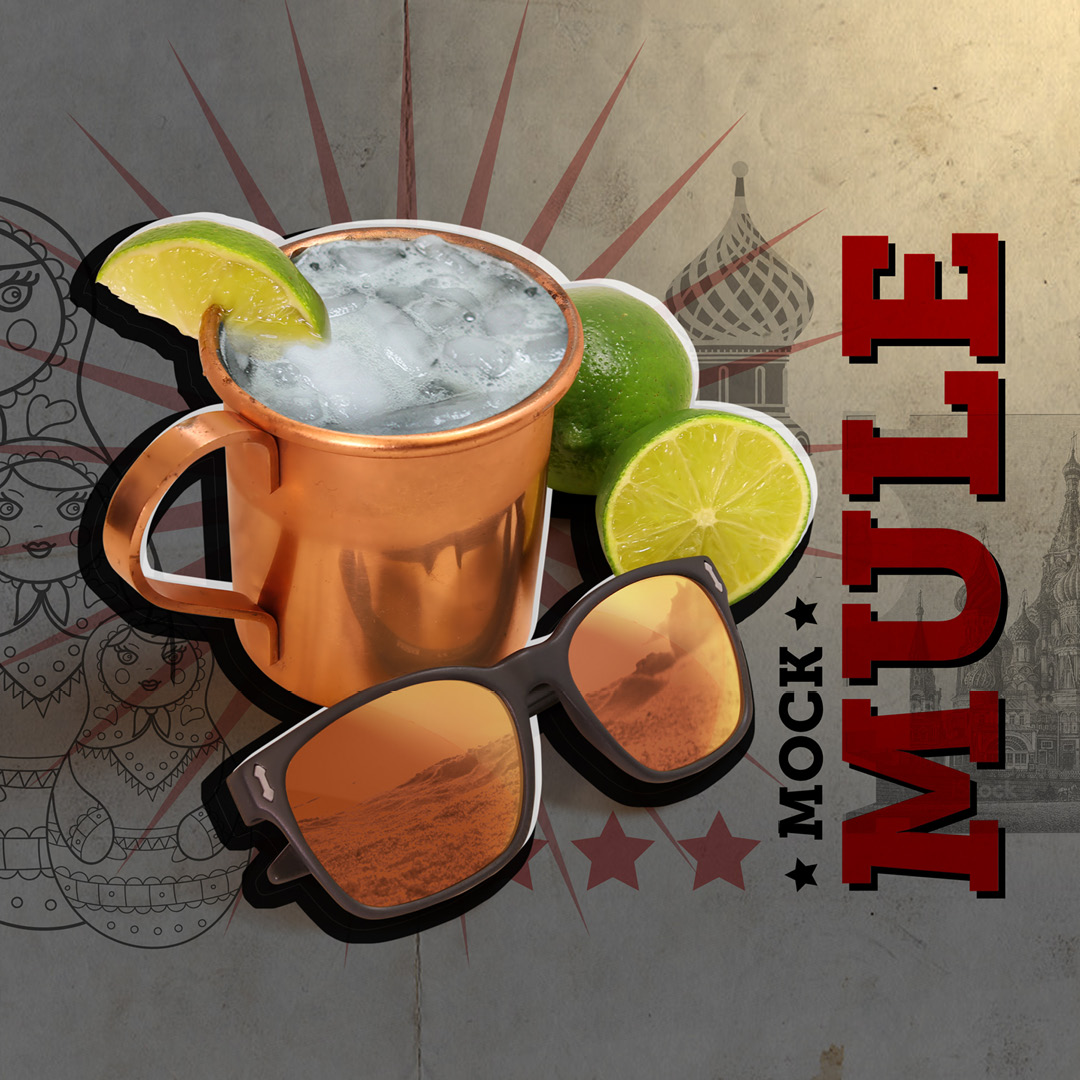 There's something about a frosty copper mug that makes us feel fancy. Maybe it's because they cost $20 each. Either way, the Mule is a summertime favorite fit to be consumed poolside and we're not even checking the grams of sugar involved (SPOILER: ginger beer has a lot). See the Mock Mule recipe at The Merry Thought.

Fully embracing the rose gold trend, we're featuring the Dragon Liege H2O alongside our favorite copper mug. The Liege H2O is a lightweight, floatable frame with polarized lenses — perfect for pool days.

Berry Spritzer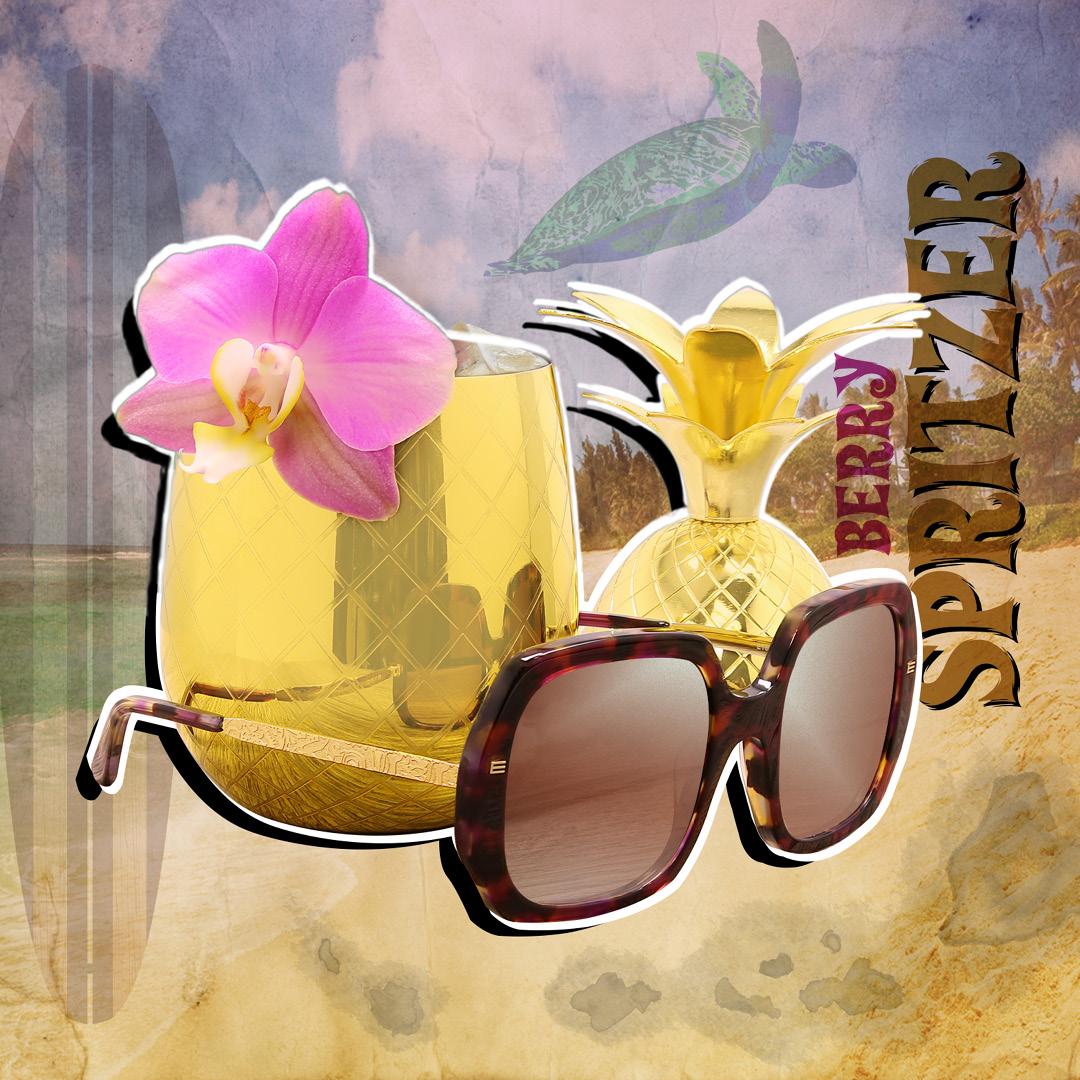 We were going to showcase three summer drinks but the Berry Spritzer
screams summer so loudly that we decided to throw it in the mix anyway. It's a bit like a berry smash (also delicious) but really, it's a whole separate thing here to quench your thirst on a hot summer day. And with just four ingredients (three if you don't count ice), the Berry Spritzer is the perfect drink to whip up in a pinch. See the recipe at Deliciously Sprinkled.

We're serving the Berry Spritzer in the most amazing pineapple tumbler and wearing Lacoste L913S Sunglasses in Havana.

Still not sure what eyewear you want for summer? Watch our sunglasses roundup video featuring Samantha from Style Infurno or shop the full selection of sunglasses and glasses on Eyeconic.