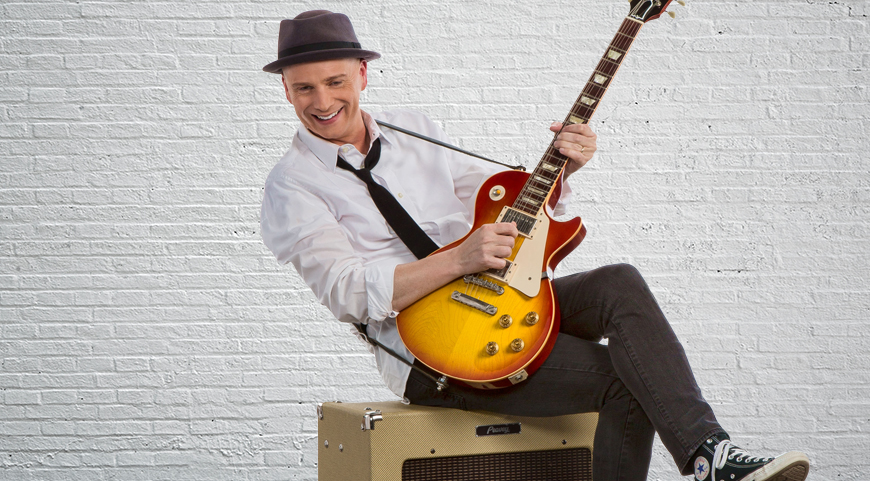 Employee Interview: Miro Berglund
You may know that Eyeconic is the best place to shop online for eyewear and contacts, but you may not know about the people behind Eyeconic. That's why each week, we're introducing you to a new person from our team we think you'll love.
This week, it's all about Miro. He's Eyeconic's Senior Business Analyst by day and traveling rock star by night.
Tell me a little bit about your background. How did you get started in the field?
I originally started working as a business analyst for a startup business in the 90s. It was an online expense management system which was new then. The internet was new, too.
I basically created instructional documentation and implementation documentation. Then I created the methodology the company would use to roll out this product. So that's kind of what started the whole thing.
Then the dot com crash happened so, I went to work for HP for 14 years where I did ecommerce projects. I was shifted this direction from HP's decision to do massive layoffs and that's how I ended up at VSP.
Describe your typical workday.
My typical day is just to come in and get the status on different projects I'm working on, enter any updates to requirements that can be outstanding or need to be updated, start a new project, do research against bugs that might have happened and track down any issues that could be related to that. That's kind of where my day starts and ends.
What do you enjoy most about your job?
I really like being able to interact with people. I talk a lot and I like to talk. Those conversations help me get the information out of them that they need to pass on to me to get their project fixed. I like that I'm not just this little guy pecking away in the corner. I can be very interactive and I think that also leads to relationship building. In my role, that's super important because when you're talking to people all the time, they need to trust you. You also get to learn more about them and what they do.
What do you want people to know about your job?
It's an important role because it defines clearly what's supposed to happen next. So, what should people know? They should know that there is somebody who can define what they want beyond how they would put it. A lot of times people say, "I want this." Then it's thrown over the fence and completely misinterpreted and they haven't done their due diligence on how they may impact other stuff— so that's what a Business Analyst does.
You are in two bands. How do you describe the style of each band?
One of them, Rebel Yell, is mostly a 80's cover band and the other, Neon Playboys, is a 70s/80s band. The differentiator is the 80s band has two singers: me and a girl singer. The other one, Neon Playboys, doesn't have a girl singer. We have another guitar player who also sings and I'm the musical director for both. I also play the keyboard with one band.
In a sense, I'm the keyboard player in the other band, too. We don't have a keyboard player in Rebel Yell, but I do all the programming of all the keyboard parts. Then we play with those parts during our live show. Even though no one is playing them live, I did record them live at one point. We sing everything from funk and R&B to hair band stuff.
What was the first live show you attended?
First live show I was ever at was March, 29, 1977 at Winterland in San Francisco. I saw Genesis. A friend of my dad's won tickets, so we went. Well, my dad took me to see Ray Charles when I was a kid, but I don't remember that.
If you could only choose one song to play every time you walked into a room for the rest of your life, what would it be?
I have no idea. I would be so sick of that song. That one song, I don't know what it would be because I would be so sick of it.
There is more where that came from, so keep your eyes open for more interviews to meet the team that creates a more human way to buy eyewear online.