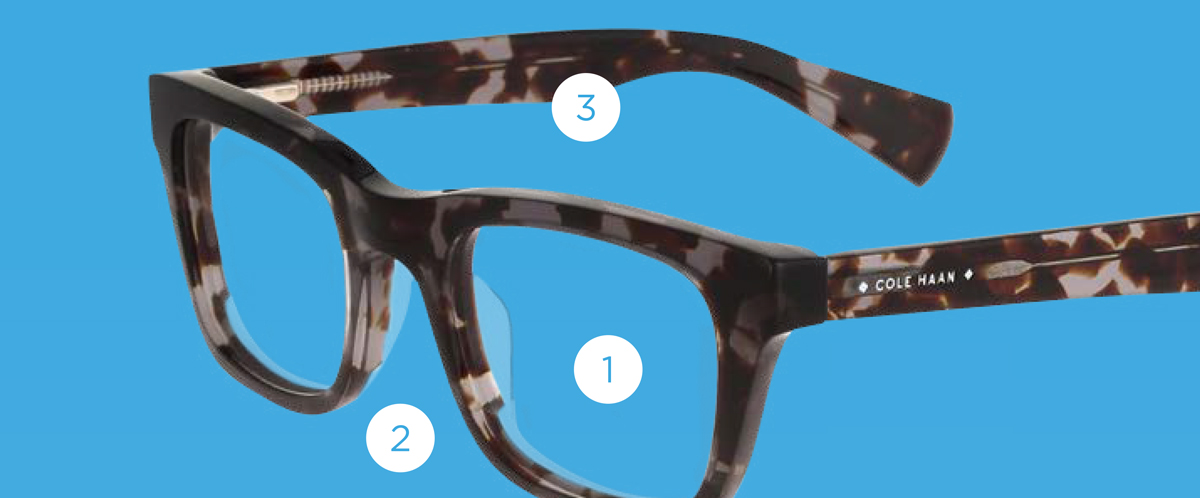 What Size are Your Glasses? Here's How to Find Out
Before shopping online for glasses was a thing, you didn't have to spend much time worrying about what size frames you wore. After the eye exam, your doctor would take your measurements and present your options.
Online shopping means you have a lot more frames to choose from (yay!), but you also need to know what size fits your face (wait, what?).
If you already wear glasses, it's easy to find this information: there are three numbers printed on the inside of the temples. Your size may look something like 49 21 145.
But what does it all mean? Check out our infographic below to learn how to decipher your glasses size.
Ready to shop for your perfect fit?
Shop Eyeconic